MURPHYSBORO — Redemption.
After getting knocked out of the playoffs last year by Kankakee Bishop McNamara, the Red Devils got their revenge by defeating the Fightin' Irish, 35-27, in the Class 4A quarterfinals Saturday evening at "Doc" Bencini Field.
Murphysboro took the lead after halfback Jake Hoppenstedt capped off an 11-play, 75-yard drive with a 3-yard rushing score. Hoppenstedt would turn around and catch the two-point conversion to give his team the 8-point cushion.
"That last drive was just awesome to be able to take time off the clock and get the touchdown from Jake," said Red Devils coach Gary Carter. "I didn't want to go to overtime because they're really good and have a Hall of Fame coach."
Bishop McNamara scored a touchdown with 6:06 left on the clock, but it missed the extra point wide left, keeping the score tied at 27-27.
The Red Devils took over at the 28-yard line and ran 11 consecutive running plays to drain 5:19 off the clock and leave the Fightin' Irish with 39 seconds and two timeouts at their 39-yard line.
"The ball didn't bounce our way a lot tonight, and the ball didn't bounce their way on the PAT," said Carter. "We've been saying all week that we just need to believe, and with the history that that program has is phenomenal."
The Red Devils have made their way into next week's semifinal matchup at Effingham through a ton of adversity this season. After losing their first game to Carbondale, the team was forced to forfeit the West Frankfort game Oct. 4 due to a teachers' strike.
That chip on Murphysboro's shoulder only grew bigger after the Kankakee Daily Journal labeled the Red Devils as "lesser competition" in a Thursday article.
You have free articles remaining.
Keep reading for FREE!
Enjoy more articles by signing up or logging in. No credit card required.
"We found out about that this morning before the game," said Carter. "I don't know why anybody would ever print that? You don't let sleeping dogs die, and that didn't sit well with our kids. I'm not saying that's the reason we won the game, but it certainly didn't hurt us."
"We looked at it like you think that we're lower than you," said Red Devils senior Dezmond Clark. "Which, you haven't played us yet…it's a whole new year and a new type of atmosphere. You have to put your all into our all and the winner will come out victorious. Tonight, it was us."
Clark quickly proved Murphysboro meant business by returning the opening kickoff for a 91-yard touchdown.
"The kick return started us off and gave us the momentum we needed to know that we can do this," said Clark.
Murphysboro then caught Bishop McNamara off-guard with an onside kick that was recovered by the Red Devils at the 50-yard line. A 21-yard run from Clark helped setup quarterback Jamarr McZeke for a 4-yard rushing touchdown to extend the lead to 14-0.
Ball security should be a premium at practice this week for Murphysboro after coughing up five fumbles and losing two.
One of those fumbles was returned for a 50-yard touchdown by Caleb Smith to tie the game at 14-14 with less than three minutes remaining in the first quarter.
Murphysboro's offense answered back with a 70-yard drive that resulted in McZeke finding a wide-open Logan Sullivan down the field for a 36-yard touchdown to help the Red Devils regain the lead at 21-14.
Murphysboro downs Bishop McNamara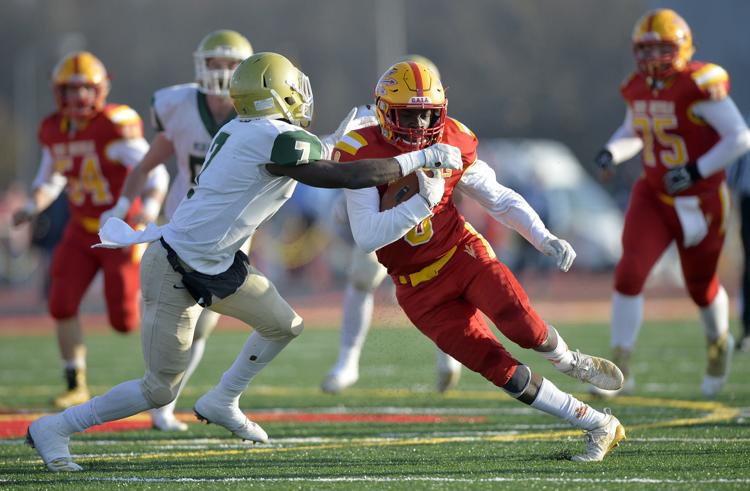 Murphysboro downs Bishop McNamara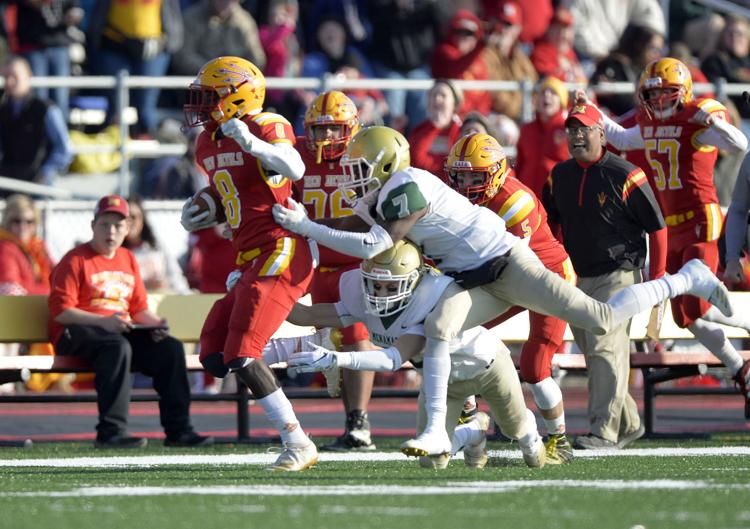 Murphysboro downs Bishop McNamara
Murphysboro downs Bishop McNamara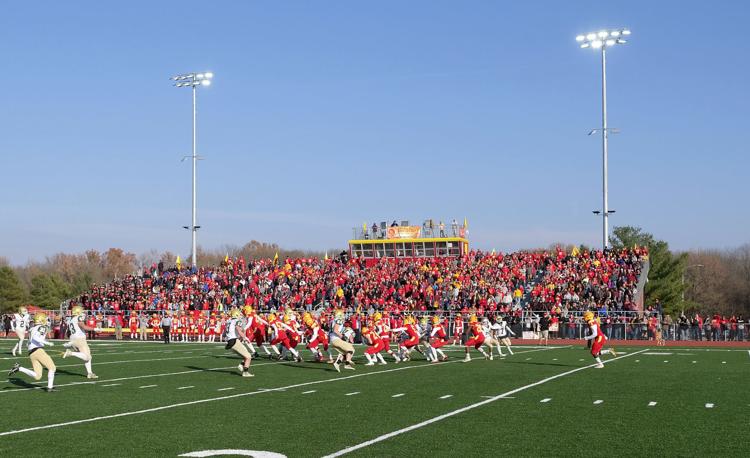 Murphysboro downs Bishop McNamara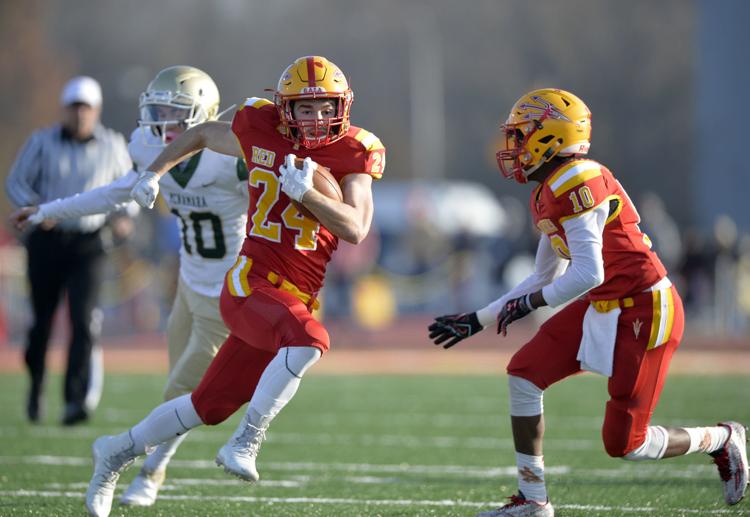 Murphysboro downs Bishop McNamara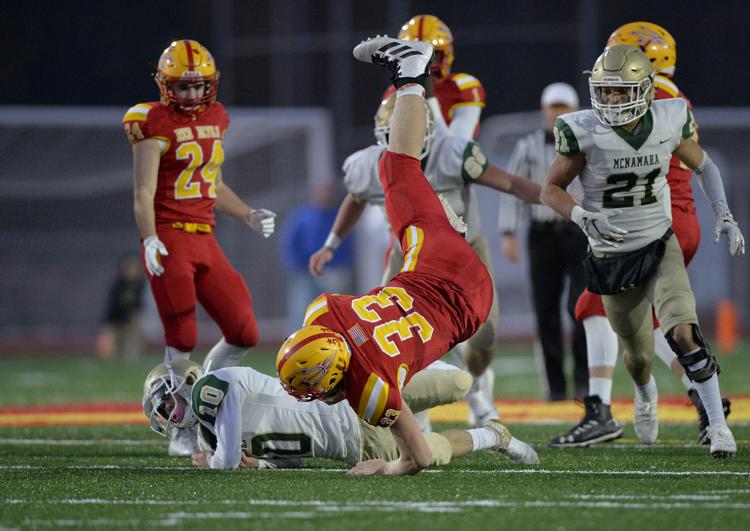 Murphysboro downs Bishop McNamara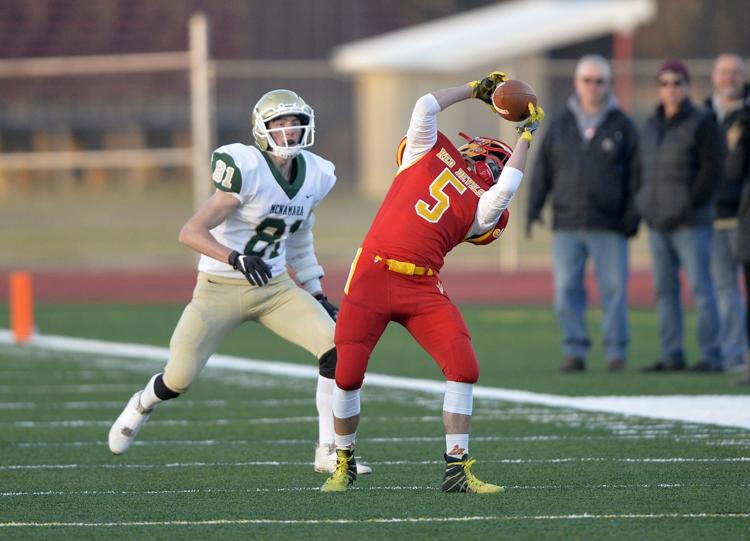 Murphysboro downs Bishop McNamara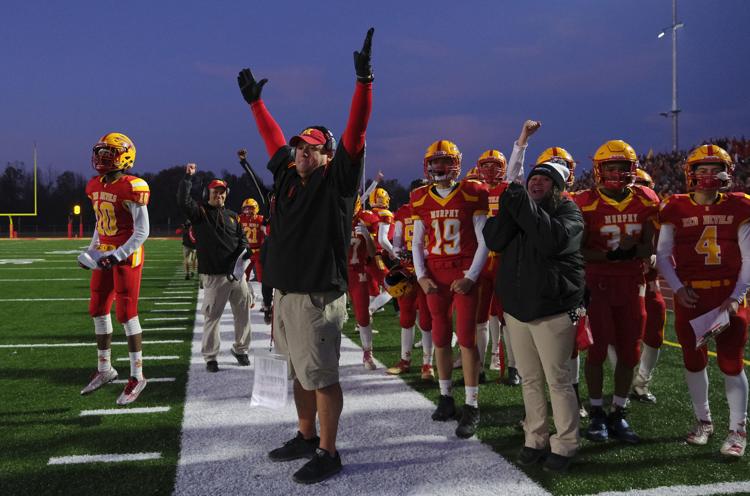 Murphysboro downs Bishop McNamara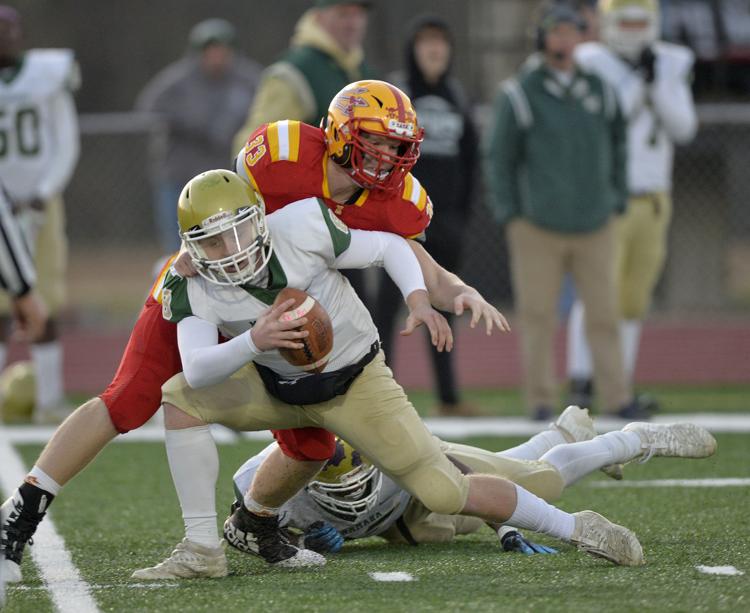 Murphysboro downs Bishop McNamara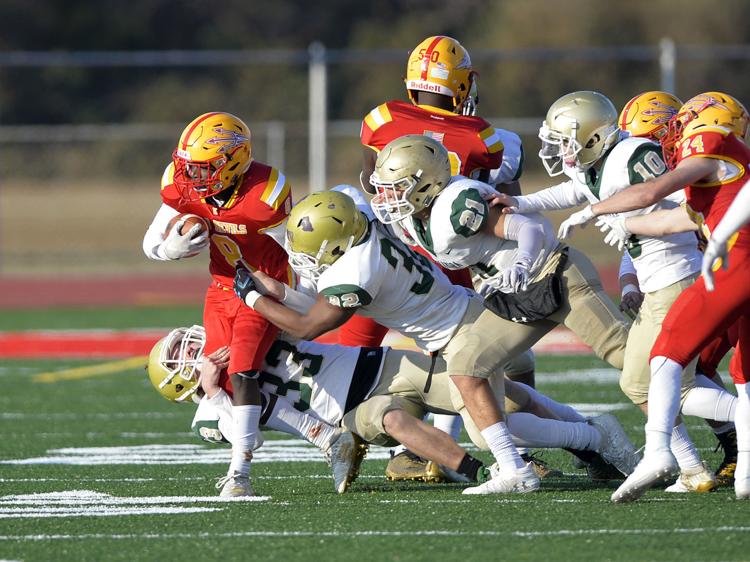 Murphysboro downs Bishop McNamara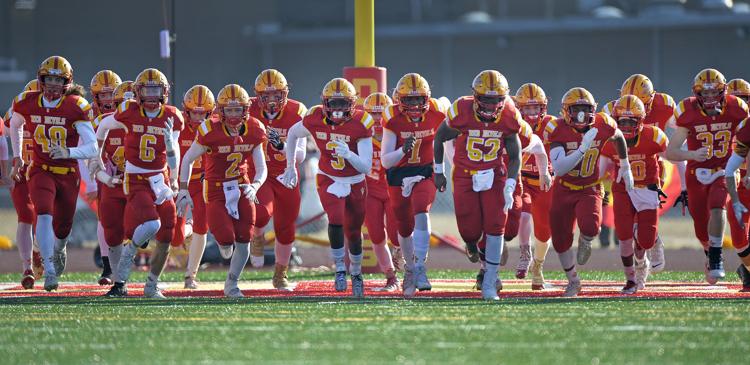 Red Devils best Illinois Valley Central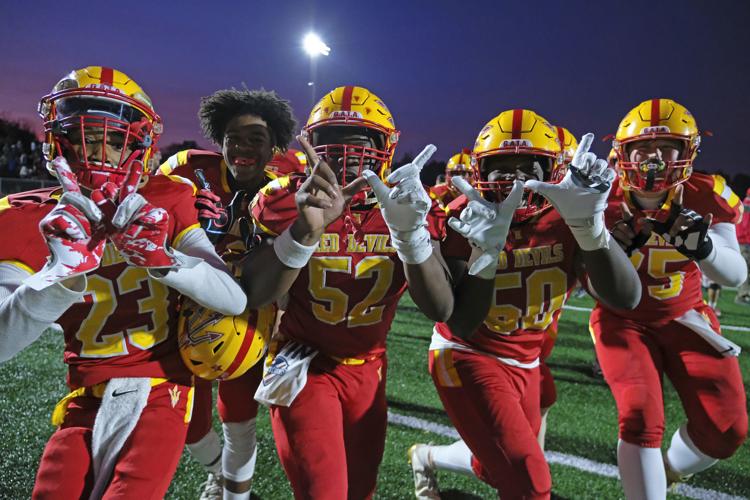 Red Devils best Illinois Valley Central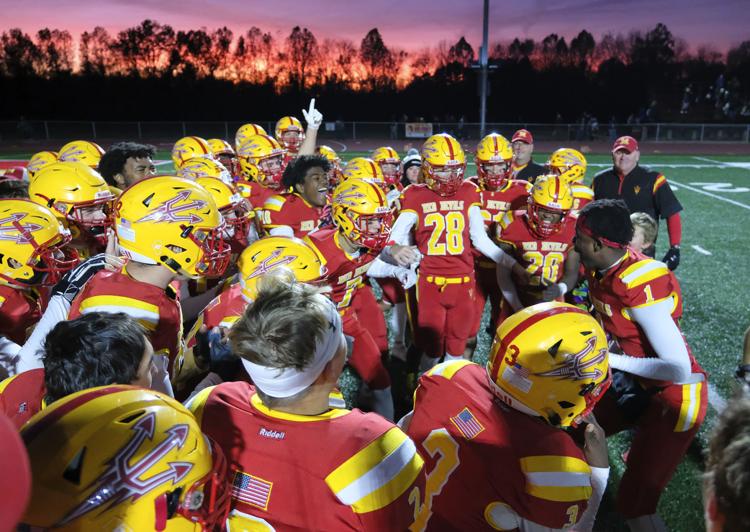 Red Devils best Illinois Valley Central
Red Devils best Illinois Valley Central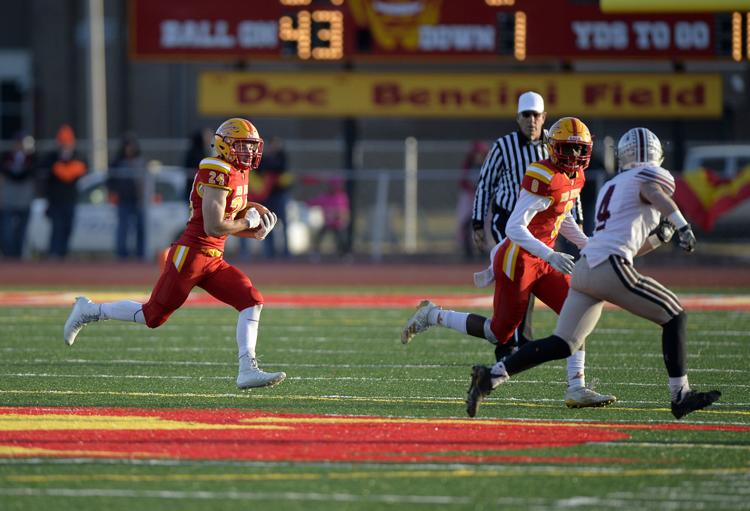 Red Devils best Illinois Valley Central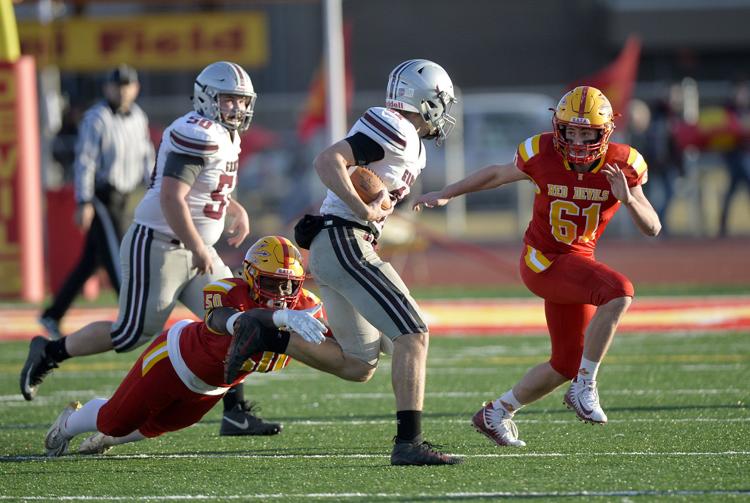 Red Devils best Illinois Valley Central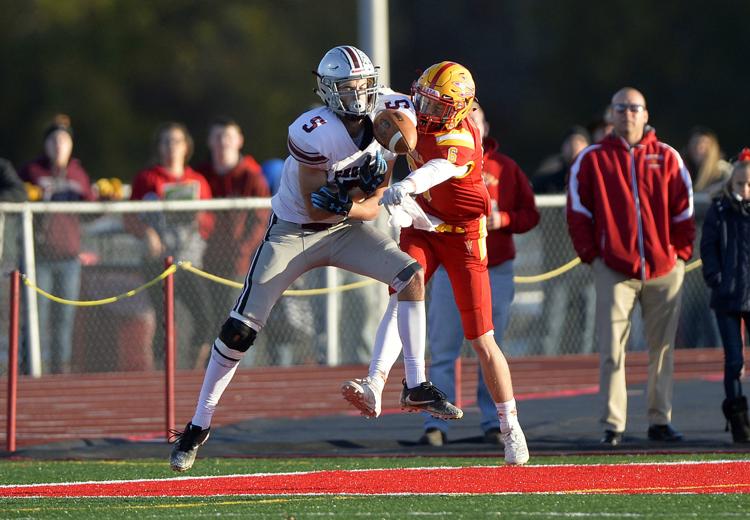 Red Devils best Illinois Valley Central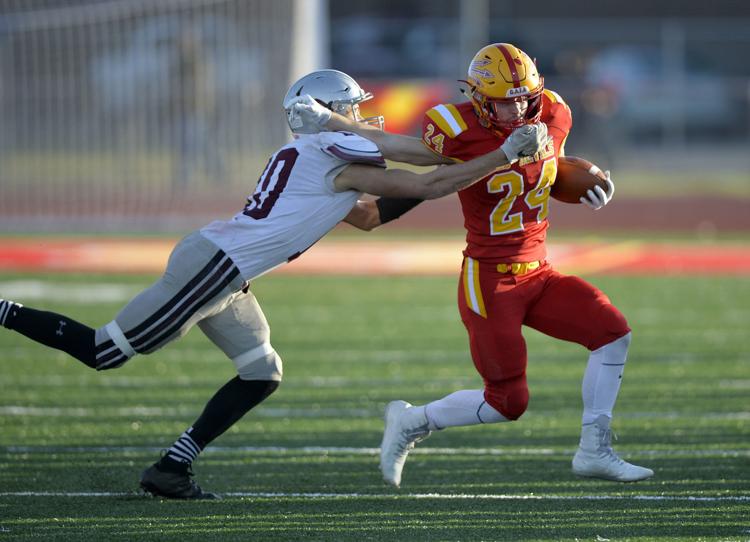 Red Devils best Illinois Valley Central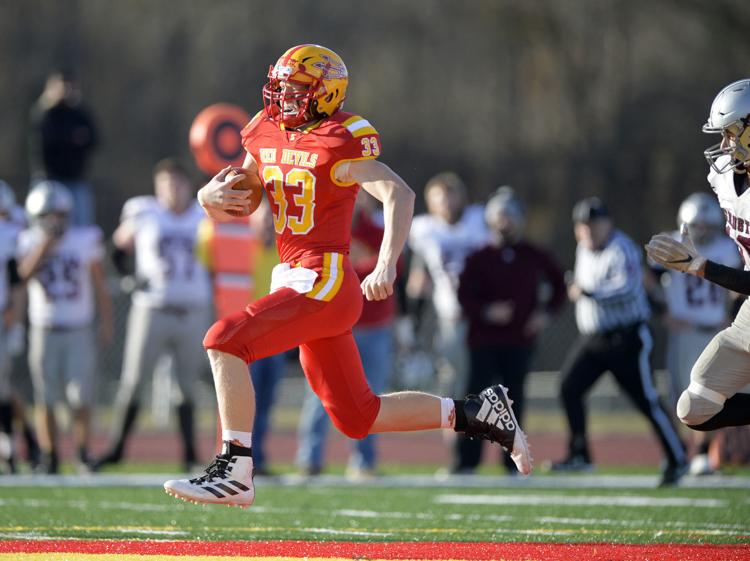 Red Devils best Illinois Valley Central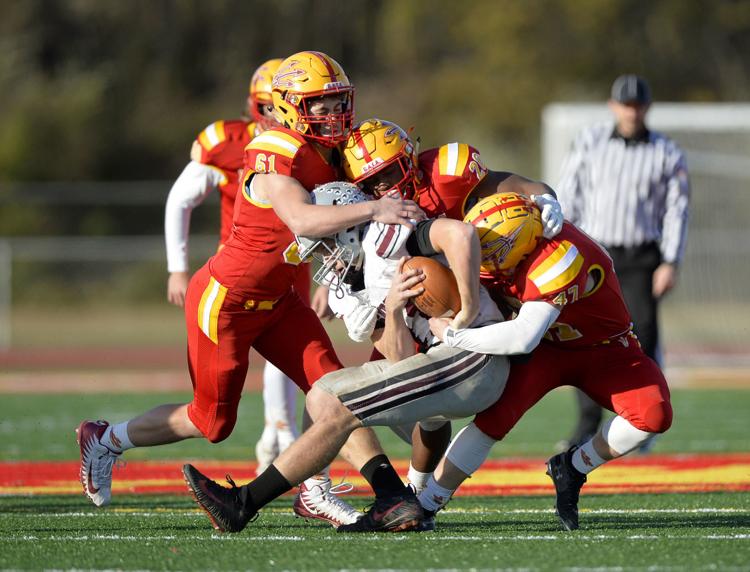 Red Devils best Illinois Valley Central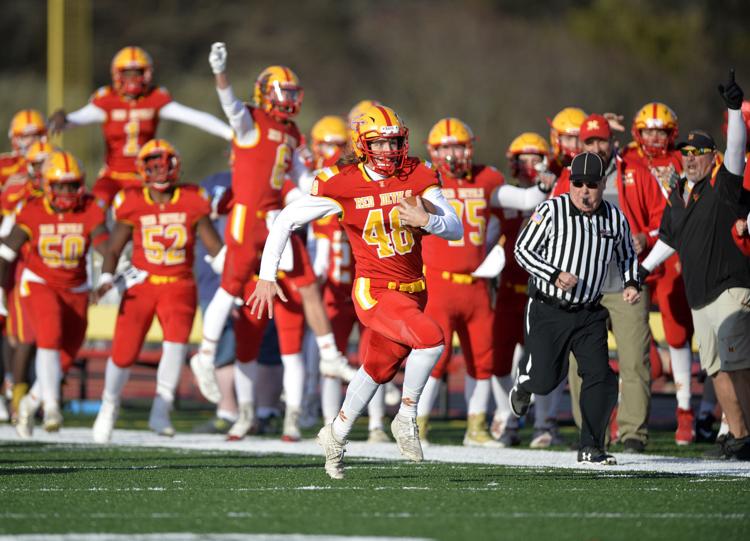 Red Devils best Illinois Valley Central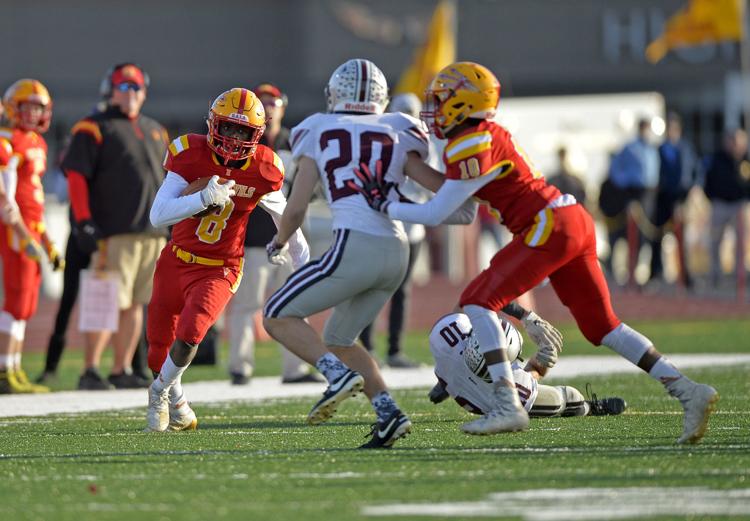 Murphsyboro Red Devils at DuQuoin Indians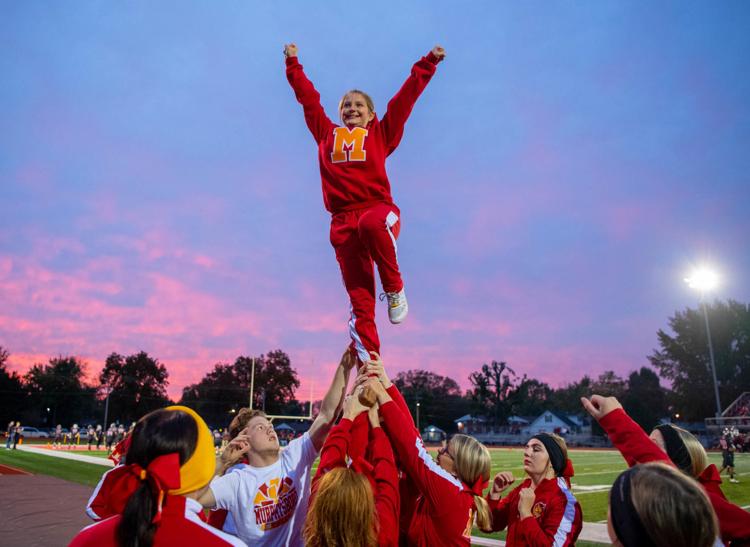 Murphsyboro Red Devils at DuQuoin Indians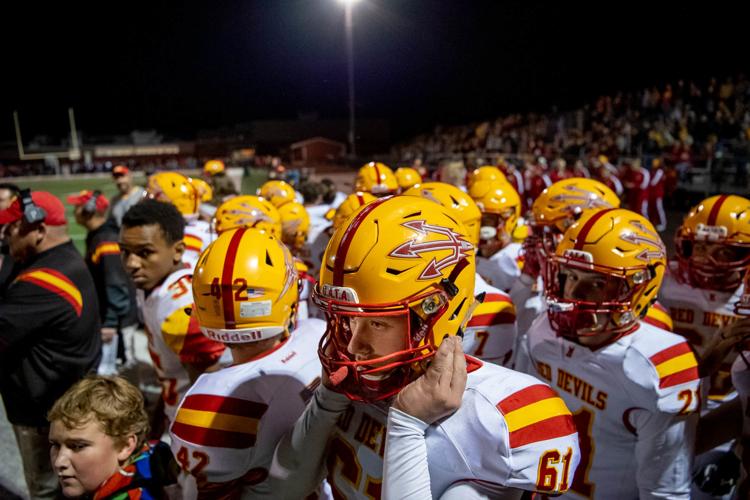 Murphsyboro Red Devils at DuQuoin Indians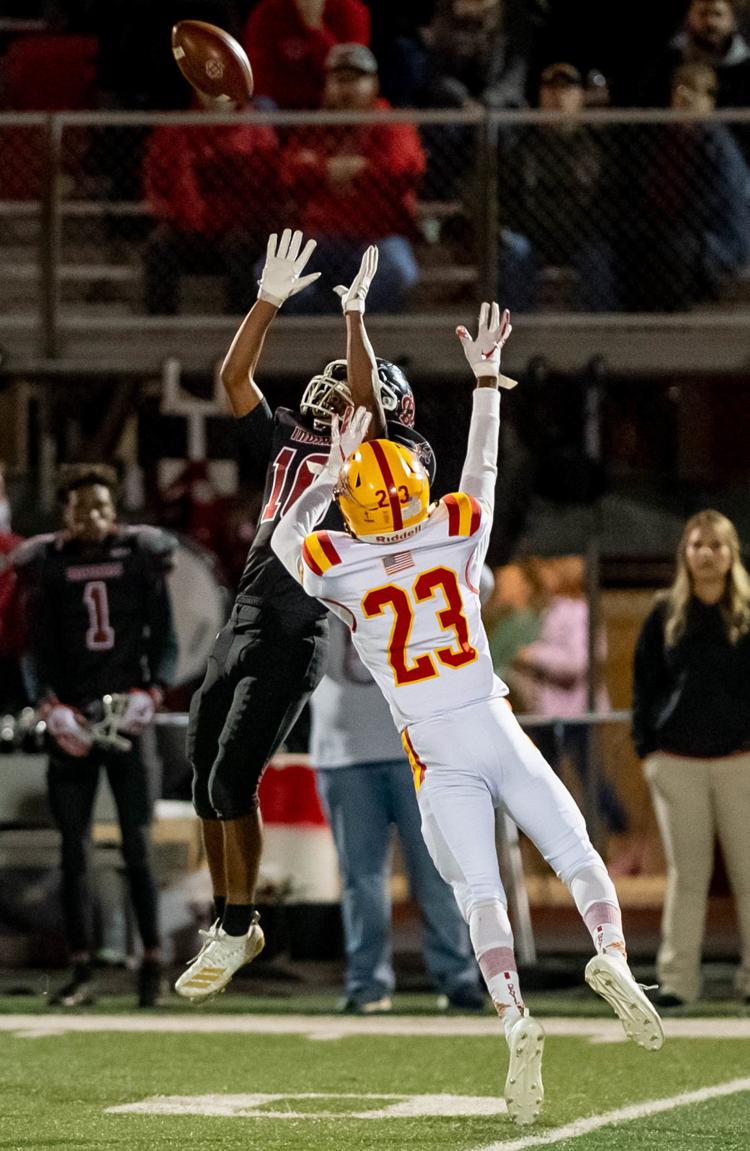 Benton at Murphysboro Oct. 18, 2019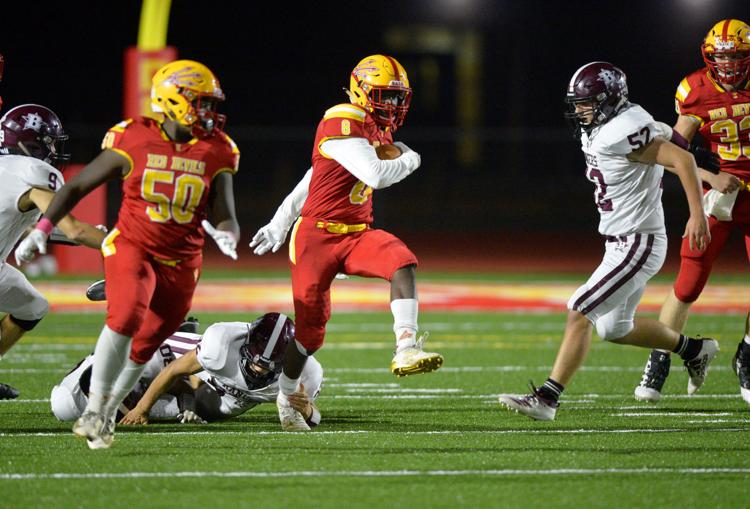 Benton at Murphysboro Oct. 18, 2019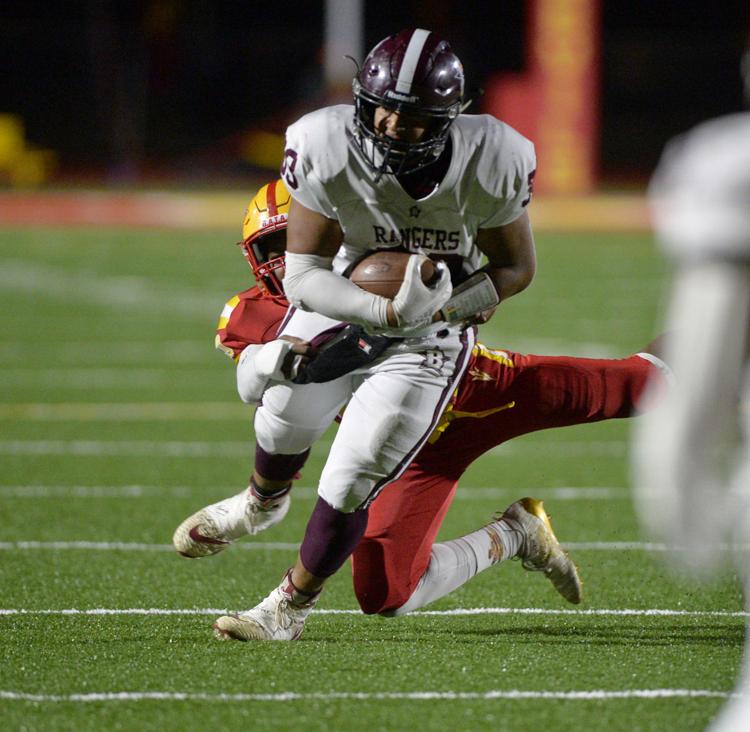 Benton at Murphysboro Oct. 18, 2019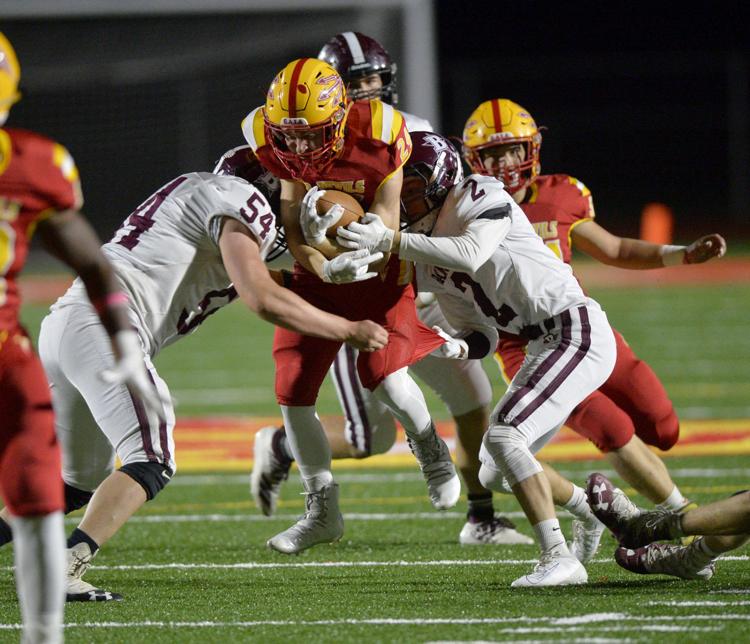 Benton at Murphysboro Oct. 18, 2019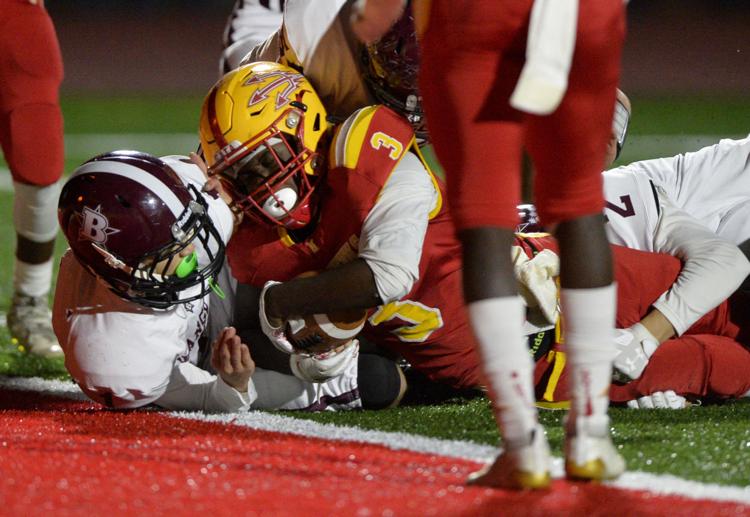 Benton at Murphysboro Oct. 18, 2019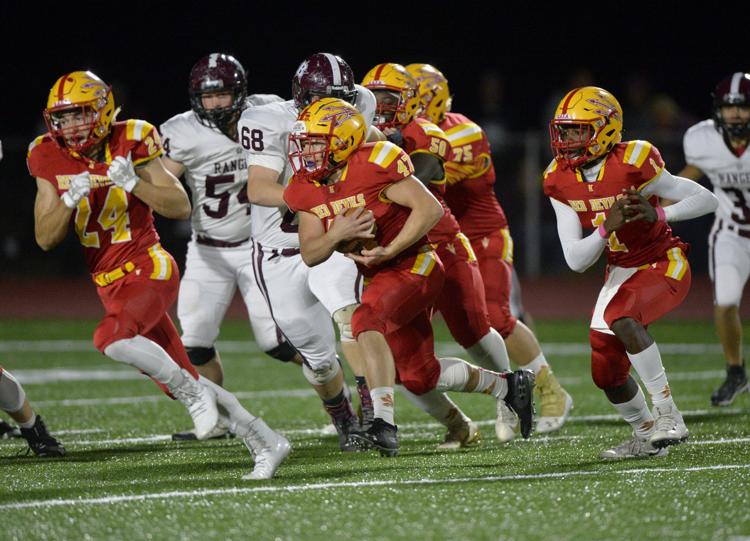 Benton at Murphysboro Oct. 18, 2019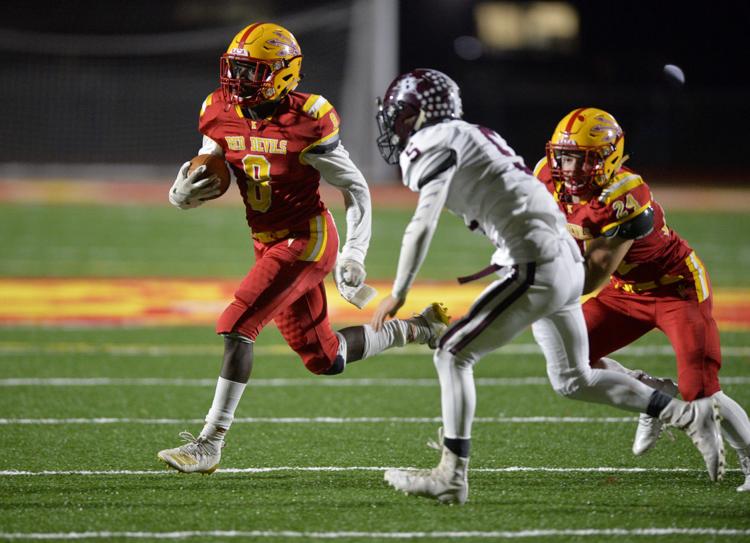 Benton at Murphysboro Oct. 18, 2019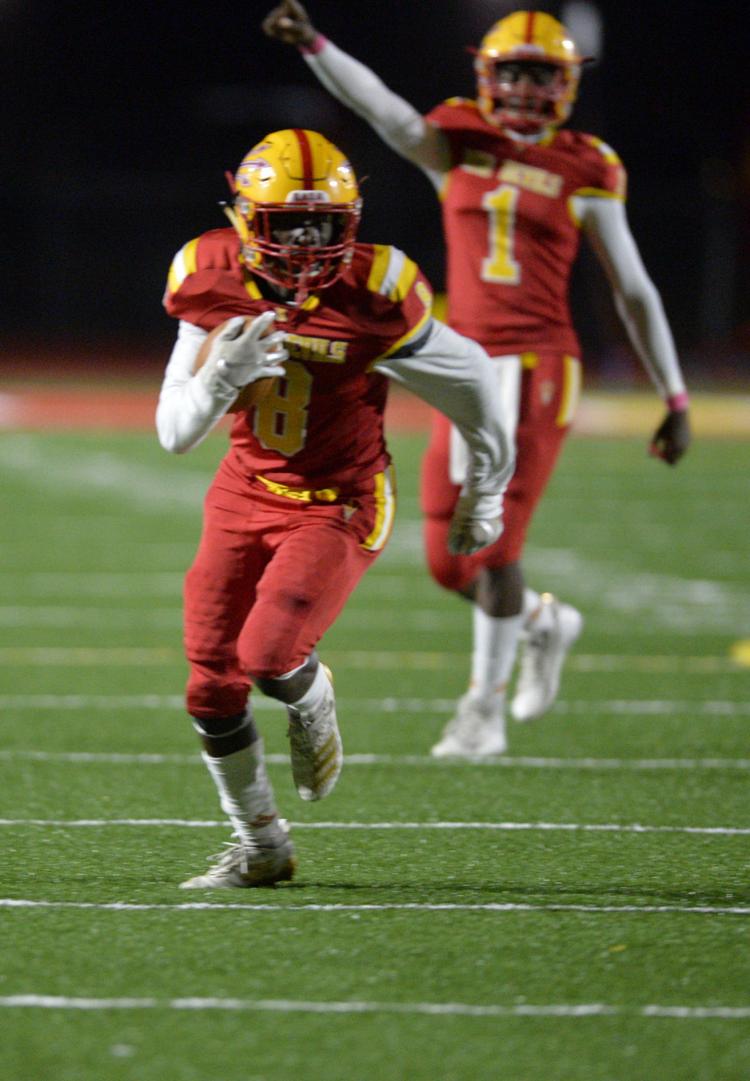 Benton at Murphysboro Oct. 18, 2019
Benton at Murphysboro Oct. 18, 2019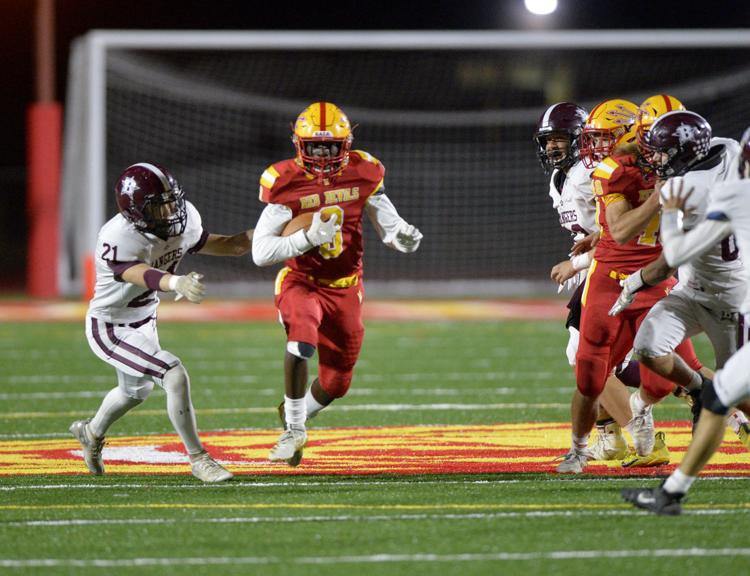 Murphysboro running back Zane Caraway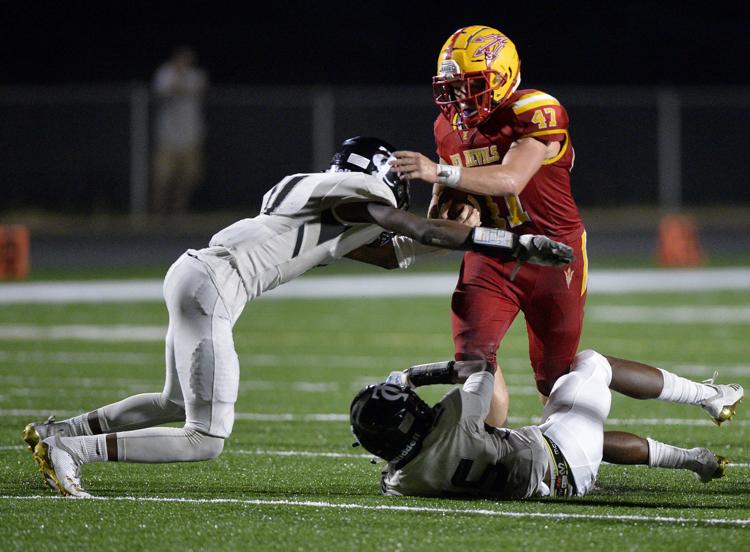 Murphysboro quarterback Jamarr McZeke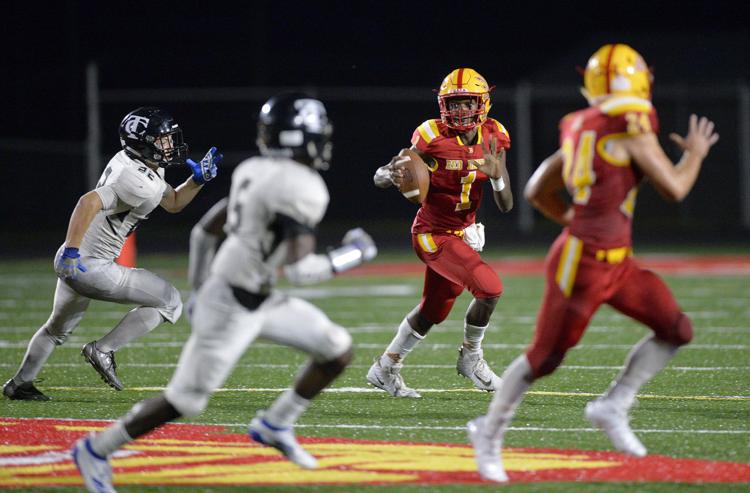 Murphysboro quarterback Jamarr McZeke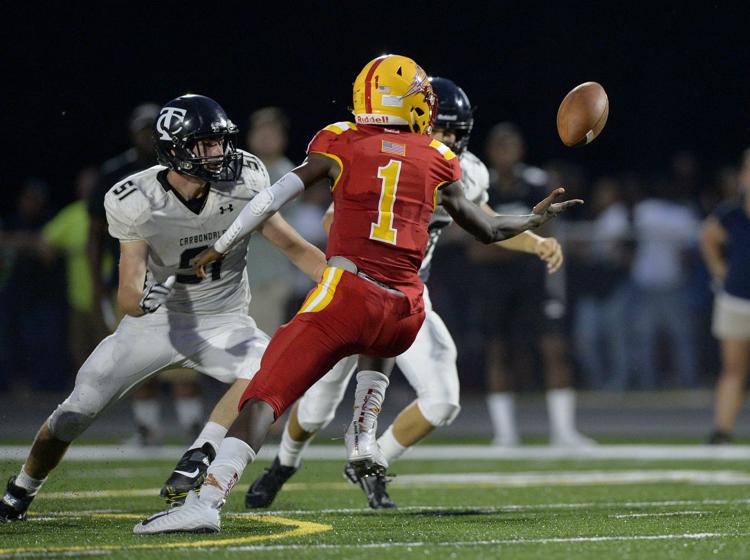 Looking for more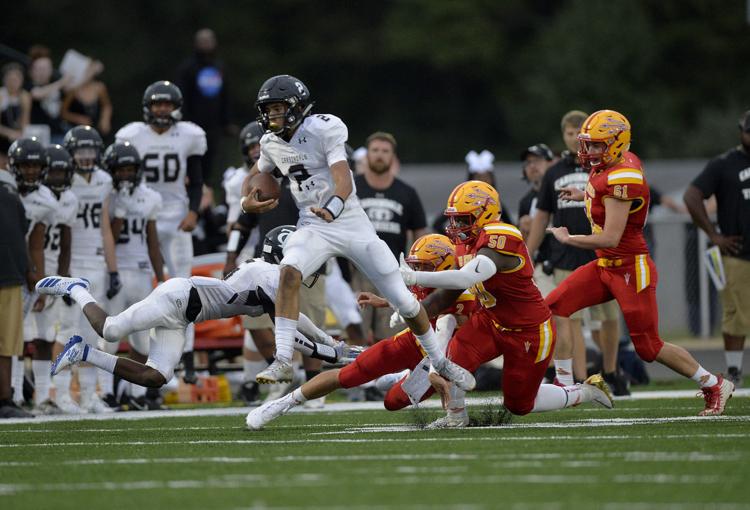 Murphysboro defensive lineman Rewn Stearns