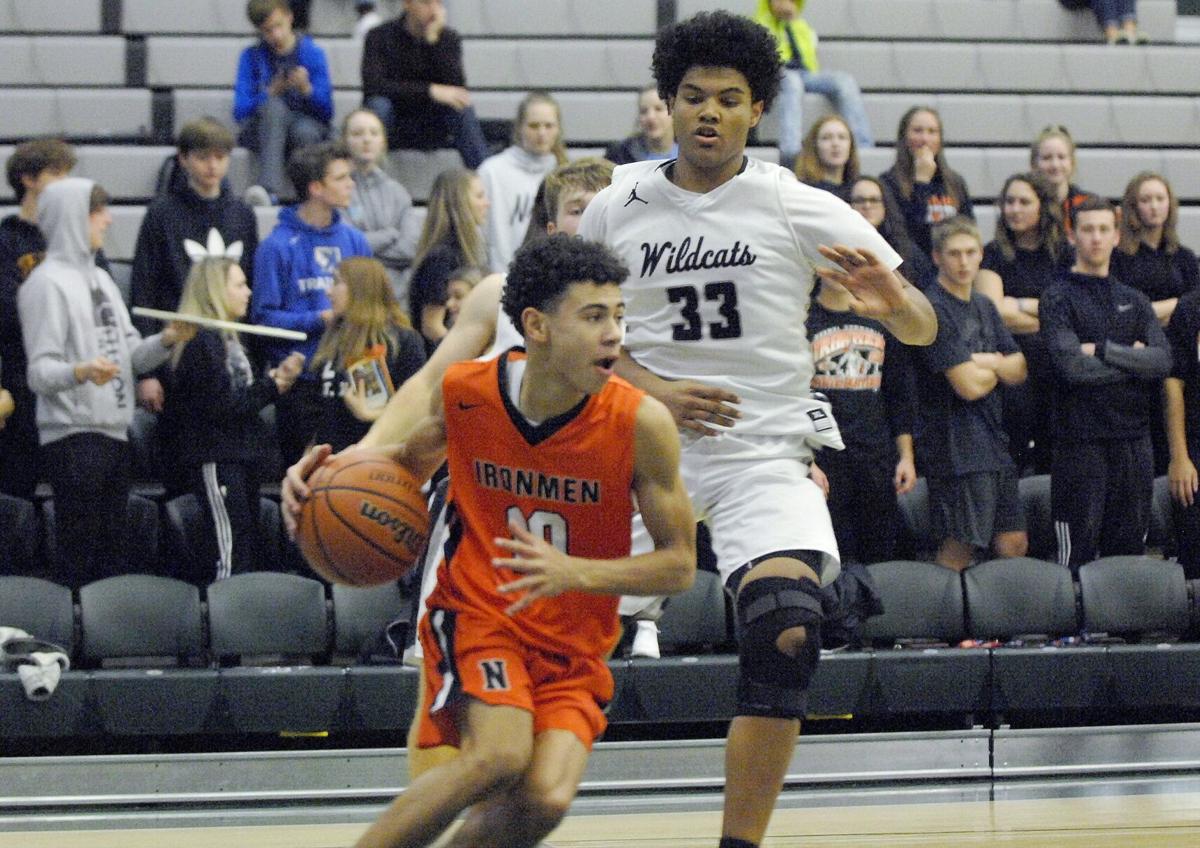 BLOOMINGTON — The Illinois High School Association is clinging to hopes that winter sports can still be played — and perhaps sooner rather than later.
"All IHSA sports and activities will cease by November 20 for what we hope is a short-term pause," said IHSA executive director Craig Anderson. "Given the rising COVID-19 cases in our state and region, we support the Governor's mitigations and believe it is imperative for everyone in the state to do their part in following them so that we can return to high school sports participation as soon as possible."
The Board will discuss winter sports again on Dec. 2 and, if necessary, during their next scheduled meeting on Dec. 14.
"Taking into account the current state mitigations, the Board believes that early to mid-December will be the most reasonable target to review the status of winter IHSA sports and activities," said Anderson. "The Board is sensitive to the scheduling difficulties these delays create for athletic directors and coaches.
"However, our experiences this summer and fall lead us to believe that setting arbitrary start dates hinders the process even more. We realize it may seem redundant, but we have to preach patience as we await more data and direction from the state. Despite the obstacles this unprecedented school year has presented, the Board's vision to provide participation opportunities in all IHSA sports has not wavered."
The IHSA had invited representatives from the governor's office and Illinois Department of Public Health to Thursday's meeting, but they did not attend.
In a statement released earlier in the week, the IHSA said: "We have asked Deputy Governor Ruiz and Dr. (Ngozi) Ezike (IDPH director) to engage with us in the near future, so that we can collaborate on developing a plan to safely conduct IHSA sports and activities as soon as possible."
U High boys basketball coach Andrew McDowell was glad to hear the IHSA use the word "pause."
"It gives you an ease of knowing where we're at and there's more clarity than before," he said. "We're going to follow IDPH and what they say. Ultimately, the IHSA is stuck between a rock and a hard place. They want to have their season, and we all want to have our season. We really need to get the clarity from IDPH on when that season can actually take place."
The IHSA Board tried to remind athletes and athletic programs that following the governor's mitigations, which includes club teams in the state, is crucial in playing high school sports as soon as possible.
"I believe there is a misconception that IHSA and non-school athletic programs have an adversarial relationship," said Anderson. "In my time at the IHSA, I have not found that to be the case at all. More so, I think there is a mutual respect for the opportunities that each provide for athletes. IHSA schools have been exemplary in adhering to state regulations throughout this pandemic and we are calling upon non-school programs to hold themselves to that same standard."
Most schools decided they would not go against Pritzker and IDPH guidelines and play the basketball season as set out by the IHSA.
Normal West girls basketball coach Corey Ostling said he told his players and their families the announcement is like the rest of 2020 has been.
"You will wait and remain optimistic, and when the time comes we will be ready," said Ostling. "I do sense from IHSA's communications throughout the last couple weeks they really want every athlete to be able to play their sports. I know time is short and it's getting tougher and tougher to get every sport in, but that's the sense I get from IHSA and that's their priority."
The IHSA also said conditioning and weight training have been put on hold along with open gyms. Outdoor workouts may be conducted in any sport in groups of 10 or less (including a coach) with masks and social distancing.
One-on-one skill work between a coach and player is permitted for winter sports only, but is limited to one coach and one student-athlete per facility.
---
Photos: LeRoy wins Class 1A state championship
The LeRoy High School boys basketball defeats Leo to win the IHSA Class 1A state basketball championship at Carver Arena in Peoria.
Contact Jim Benson at (309) 820-3404. Follow him on Twitter: @pg_benson