CARBONDALE — It's plain and simple, Carbondale is ready to compete for a South Seven Conference title once back to full health.
The big story for Mike Butler's team on Tuesday night was returning Jessie Harper to the court after the senior had missed time to injury. Butler opted to save Harper for her doubles match with partner Longmei Ge, but it was Marion's Margaux Bruce and Gracie Connor who took the three set victory: 5-7, 6-2, 11-9.
That ended up being the only blemish on Carbondale's evening after earning a 6-0 sweep in singles matches and a 2-1 record in doubles. The Lady Terriers improved their conference record to 2-0 on the season with a 12-4 record overall before traveling to Mount Carmel on Wednesday.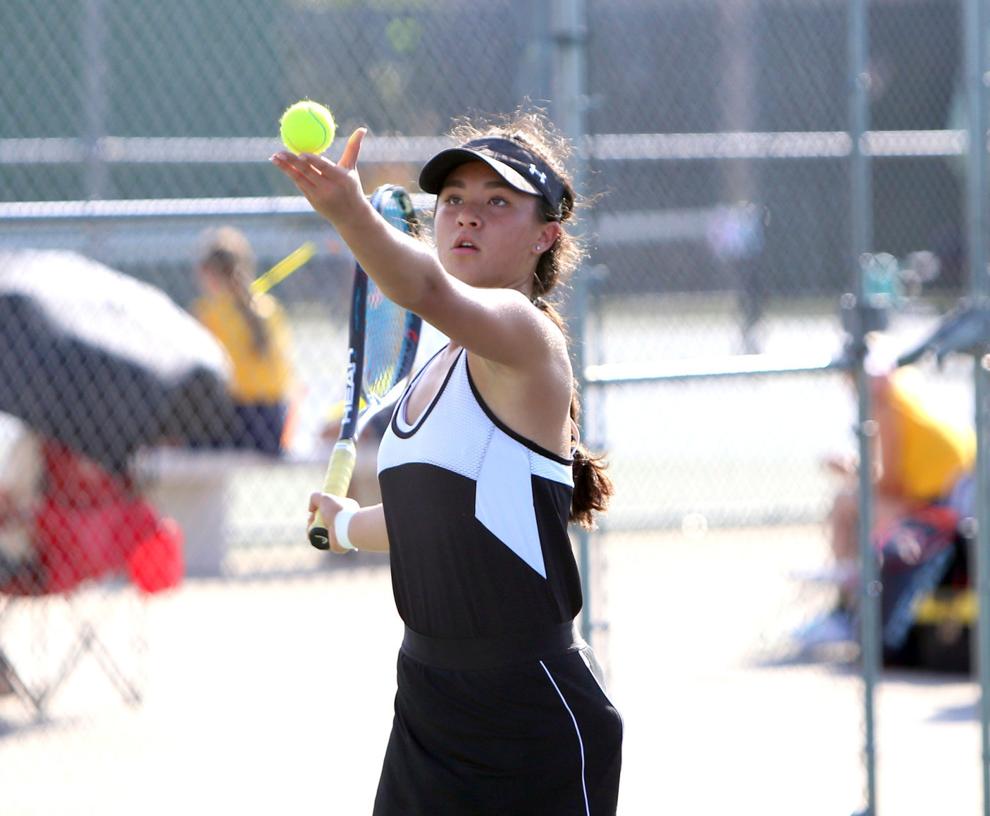 "Absolutely thrilled to get one over our cross the border rival to go 6-0 and then look for the sweep," said Butler. "Jessie Harper hasn't hit a tennis ball competitively in a year after basketball with the shoulder injury and having to sit out until shoulder surgery. Luckily, she has a great doubles partner in Longmei. They got off to a strong start, but then in the next set you're playing one of the best players in Southern Illinois in Margaux Bruce and six-foot Gracie Connor."
Leading Carbondale in single match wins over Bruce and Connor were sisters Skylar and Eislee Moore. Skylar handled business against Bruce in No.1 singles with a pair of 6-0 set sweeps before Eislee went three rounds with Connor in a two hour match that ended with a 10-6 victory.
"I just had to get out of my own head," Moore said of her victory against Bruce. "She's a very good player and we had a lot of good points, but I knew I could do it."
Moore said that the biggest obstacle she faced when playing Bruce was "getting out of her own head." Moore recovered before going on to win her doubles match with partner Emma Shick in a 6-1, 6-0 set sweep over junior Hope Ziegler and sophomore Bella Parrilli.
The senior then watched her younger sister edge out a tough match in No. 2 singles as Eislee continued to fill in for Harper. Skylar credited her sister for overcoming the same mental battle she faced.
"Sometimes I fall into overthinking and not trusting my power," said Moore. "I think that (Eislee) has gotten better over time. Same thing, she just has to get out of her head because we can do it if we pursue it."
Almost simultaneously, Ge earned a singles match win over Ziegler (6-1, 6-2); Shick defeated Hannah McNichols (6-3, 6-2); Daphne Johnson won over Parrilli (6-1, 7-5); and Aja Banks capped off the singles match sweep with an individual victory over Maggie Lang (6-4, 6-2).
Carbondale's Julia Oberg and Lauren Mueller then put the cherry on top of Butler's night with a doubles win over Lang and Rylan Gulley (6-2, 7-6).
"I couldn't have been more thrilled with what Julia Oberg and Lauren Mueller did," said Butler. "Julia's usually No. 8 for us… had to step up to six singles; Lauren's No. 10, and now they had to step up to No. 3 doubles together. Hard fought victory and thrilled with how they finished off learning to play the game."
While dealing with traveling restraints due to COVID-19 related issues, Marion coach Carrie Watson was proud of the way her team fought against Carbondale.
"Carbondale's a tough team," said Watson. "We haven't been able to travel to the Metro East area, and in matches like this, Carbondale has so many matches under their belt and you saw it tonight."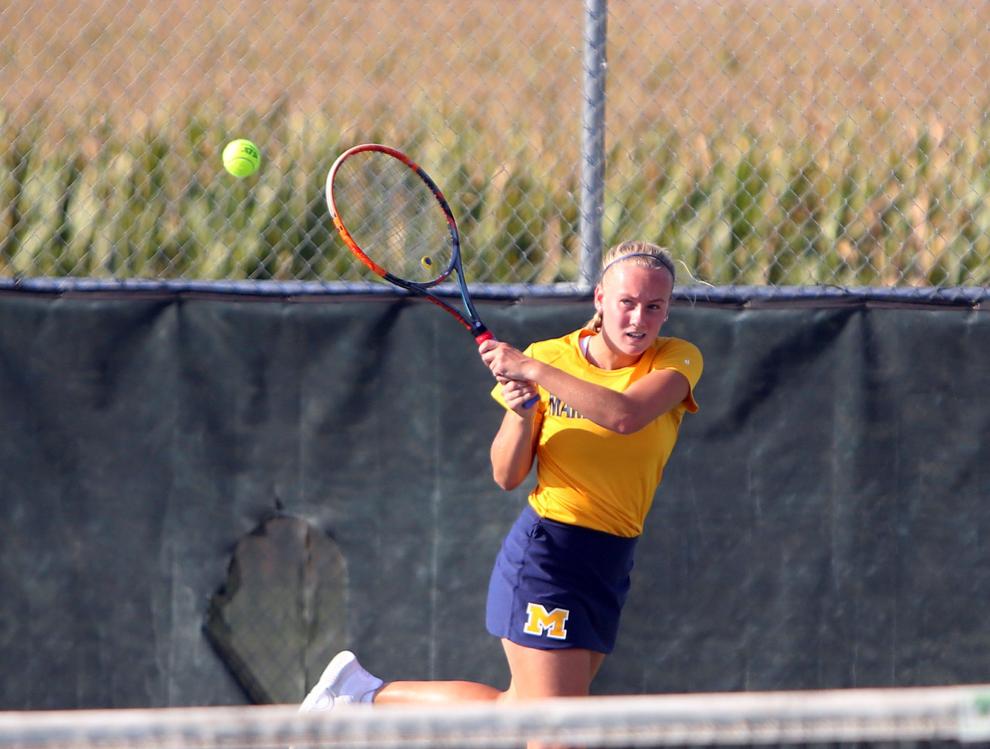 Marion drops to 2-1 in its third dual match of the season before a make-up match against Carmi-White County on Wednesday.