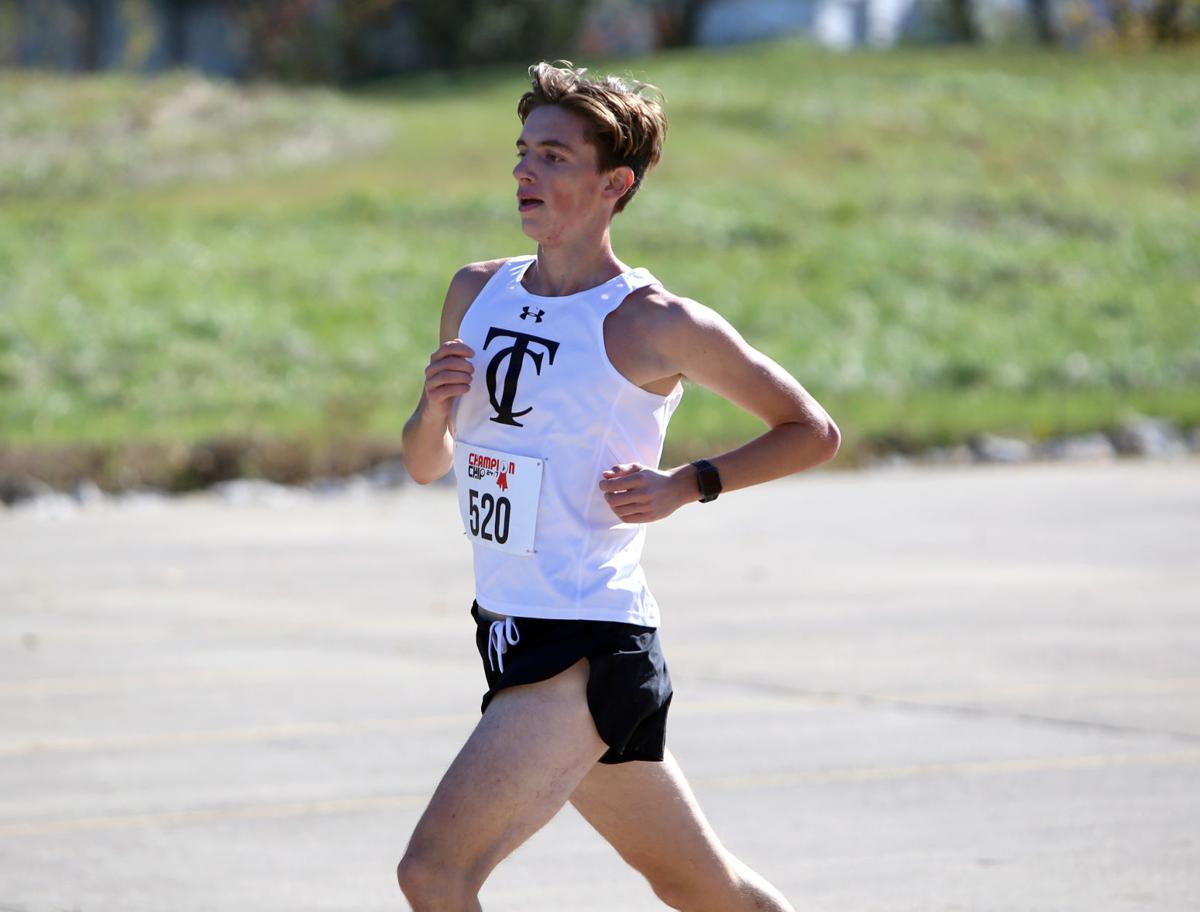 Carbondale's Tucker Poshard committed to Division-I Tulane University on Monday where the standout track and cross country runner signed his NLI.
This past fall, Poshard placed fifth in the Class 2A Olney Sectional with a time of 15:52.93. The senior battled injury and plenty of adversity amidst a global pandemic, but has earned the limelight after four successful years under Terriers cross country coach Greg Storm.
"He's really matured in terms of running ability," Storm said of Poshard. "I know he wanted to go to a school that thrived in academics, and if cross country was an option too then even better."
Poshard was described by his coach as "very good in the classroom." The senior scored in the lower 30's on his ACT's and is now a full-time participant on the CCHS track and field team.
Most recently, Poshard ran a new PR time of 9:42 in the 3200 Meter Run this past Saturday in Paducah. According to Storm, Tulane recently popped up on Poshard's radar after his success in cross country leaked over to the early part of track season.
"He had looked at Tulane early on and was just trying to find the right spot," Storm said. "We've both been busy since cross country ended, but we've talked about college together and I'm excited for him."
Coaching Changes
Hamilton County High School coach Jeff Rush retired after the past football season where the Foxes finished 2-4 in both overall standings and in the Black Diamond. Rush went out on top when the Foxes defeated Carmi-White County 28-6 on the final Friday of the season.
The school recognized Rush before the game after 14 seasons of service highlighted by a 5-5 record in 2020 that landed the Foxes a first round appearance in the Class 2A Playoffs.
Frankfort Community High School hired Pete Gordon to be its boys basketball coach back in 2019, but after two seasons Gordon has accepted Mike Helton's former job as Goreville's girls basketball coach.
According to FCHS athletic director Angie Jilek, Josh Sertich will replace Gordon as the school's new boys basketball coach. Sertich previously coached boys basketball at Central High School and J-V boys basketball at Watseka High School.
Saluting Local Salukis
The SIU Salukis gave it all they could against the No. 1 seed South Dakota State Jackrabbits on Sunday, but ultimately fell short in the quarterfinals of the FCS Playoffs, 31-26.
The Salukis trailed early, 7-0, but rattled off 20-straight points to lead 20-7 in the first half before SDSU rallied in the second half. Sophomore running back Javon Williams Jr,. a Centralia native, finished with 129 yards of total offense highlighted by a 33-yard pass from the Wildcat formation to set up SIU's first touchdown.
Williams finished 2-for-2 in the passing game with 69 yards and tacked on three receptions for 35 yards. His 25 rushing yards on 10 carries trailed fellow sophomore back Justin Strong, a 2018 graduate of Althoff Catholic High School, who led the Salukis with 15 carries for 38 yards and 55 yards total.
SIU kicker Nico Gualdoni capped off his senior season with eight points: 2-for-2 in field goals and 2-for-2 in extra point attempts. The former Johnston City kicker connected on 33-yard and 19-yard field goal kicks.