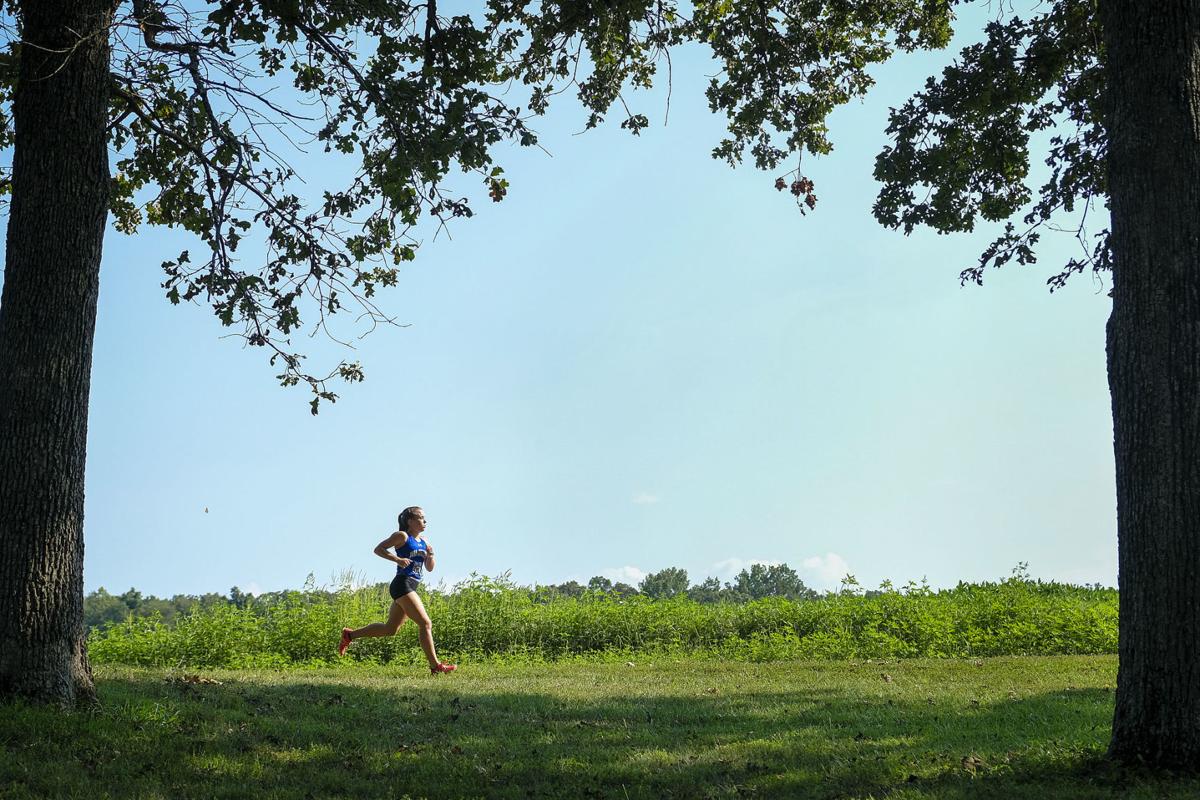 The Illinois High School Association has officially set dates for regional competition in fall sports.
A lot of uncertainty surrounded student-athletes and coaches in early August regarding what kind of postseason the IHSA and Illinois Department of Public Health could offer under the Return to Play Guidelines. Despite the ongoing battle against COVID-19, schools are excited to have a postseason to play for once again.
Golf playoffs begin first with boys regionals on Oct. 6 and girls regionals on Oct. 7. Next up is tennis, set to run its postseason Oct. 16-17. Followed by boys and girls cross country capping off the fall sports season on Oct. 24.
The Association also announced that the deadline to enter the modified state series for fall sports is Friday, Sept. 11.
"We were very hopeful that we were going to have a postseason," said Marion boys cross country coach Eli Baker. "Early on in the year, kids begin to look at how they'd fare in a regional, sectional or state series. They knew there was a good chance they'd only be competing against local schools."
Cross country in Peoria: Southern Illinois cross country teams were presented an olive branch from Peoria after two racing entities, Shazam Racing and Milesplit Illinois, teamed up to provide central Illinois grade schools and high schools with a state final series; it just won't be an IHSA or Illinois Elementary School Associated sanctioned event.
The 2020 XC Championship for grade school and high school will be held at Three Sisters Park in Chillicothe, "over four days following the end of the scholastic season," according to Stan Morris from the Peoria Journal Star.
The special championship is set up as an invitation-only event. A selection committee from Shazam Racing and Milesplit will select the "clubs" and individuals based on applications submitted for competition. Morris also wrote that "the committee will use 2020 fall performances primarily as guiding factors, but not exclusively."
Baker said in a Monday phone conversation that this will be a "state-wide" event that his Wildcats hope to make an attempt at. Important steps moving forward for him include naming someone new in charge of a club team that may or may not end up being called the Marion Small Fox.
"We're hopeful to be a team that is selected and since it's not being run by the IHSA so we can't go by Marion High School," said Baker. "My wife and I help coach a separate running club named the Marion Small Fox, but we're not sure if we'll decide on that name."
Baker notioned that one of his runners' parents could be in charge of the separated club. The rules ask that it's an adult over age 21, but they can't be affiliated with the school where the club or individuals compete during the scholastic season.
The grade school championship will be Oct. 31, with maximum limitations of 20 clubs and 30 at-large individuals for boys and girls throughout the three classes. Girls are set to begin in the morning with boys running in the afternoon.
The high school championship will be split over three days. All Division I races will begin on Nov. 1. Division II will follow on Nov. 6, while Division III will compete on Nov. 8. The same limitations from grade school will apply for the high schools, with rules enforcing masks and social distancing for all teams and spectators.
"The format is going to be different because it seems that they're going to break us all up into groups," said Baker. "At the end of the day, due to the circumstances, kids are going to look at a state series as a big deal."
Contact days: Local basketball coaches welcomed back kids on Saturday to begin practice for the winter sports season. Teams are permitted 20 contact days before the start of basketball on Nov. 16. Over the next couple months coaches will use their contact days sparingly in order to get athletes ready after missing summer practices and scrimmages.
Herrin High School ran its first practice on Saturday, while Carbondale's Jim Miller said his Terriers will begin on Tuesday and keep a Tuesday and Thursday schedule moving forward. After losing nine players from last season Miller said he is ready to get to work.
"The challenge for every team is going to be building back up that team chemistry," Miller said. "We've been learning strictly remote so I'm excited to meet the new kids that I haven't met yet. We'll learn quickly whether these kids are only playing for themselves or the bigger picture."
Get in the game with our Prep Sports Newsletter
Sent weekly directly to your inbox!