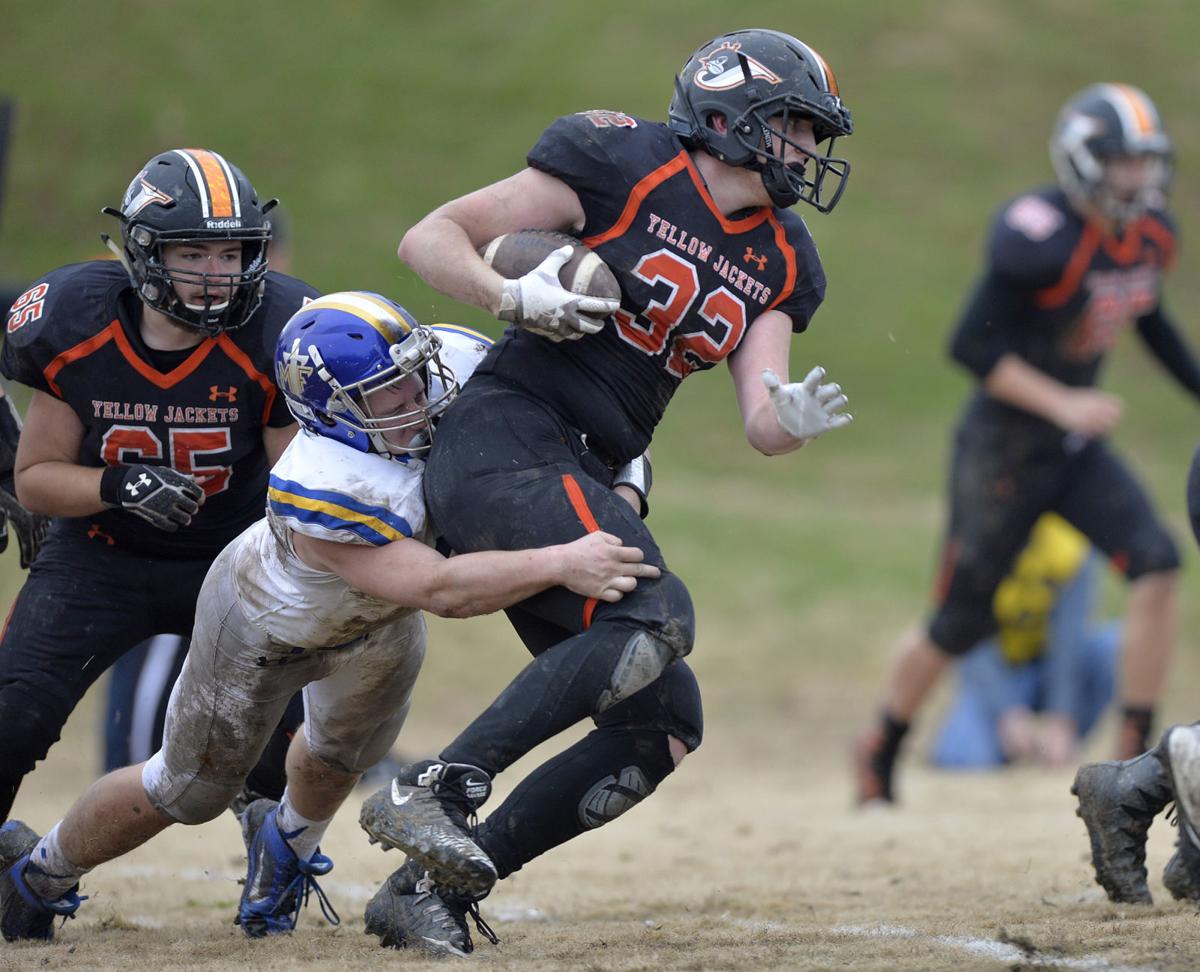 Another domino is ready to topple in Cahokia Conference realignment, this time taking a member of the Black Diamond Conference.
Chester athletic director Jeremy Blechle confirmed on Friday that CHS administrators will recommend that the school board accept the Cahokia's invitation at their monthly meeting on June 18.
If the school board goes along with the recommendation of Blechle and superintendent Brian Pasero, Chester will join the Cahokia for the 2022-23 school year. BDC bylaws require that schools give two years' notice before leaving.
A member of the BDC since 2010-11, when it left SIRR Mississippi as Carterville joined, Chester is seeking a better fit geographically. Should Sparta, 18 miles from Chester, also accept an invitation from the Cahokia, the Yellow Jackets' athletic program would receive what it desires.
"I believe that has always been a concern for our community and for our students," Blechle said. "Other Black Diamond schools would say the same thing about going to Chester. I think that motivation has been there for some time and that is one of the main factors that factored into the decision of the administration."
Should the school board accept the Cahokia's invitation, Chester would become the second of five schools to say yes. Roxana did so on May 22, waving adios to the South Central Conference in two years.
Okawville, East Alton Wood River and Sparta are also weighing invitations. If all five schools agree to join, the Cahokia would swell to 18 schools that would be placed in three divisions.
Chester and Sparta would likely wind up in the same division as Red Bud, a short drive away from both. They might be joined by Okawville, Carlyle and Trenton Wesclin, although Okawville doesn't offer football and Carlyle's program is switching to eight-man starting in August.
Blechle said Chester has worked to be as transparent as possible about its intentions.
"We work for the community," he said. "There are no hidden agendas here. We're talking about the lives of students and our families in general. If this is a better situation for us, you can't ignore it."
The Cahokia's "large school" division could include Salem, Freeburg, Columbia, Breese Central, Wood River and Roxana. Its small school division might be Steeleville, Lebanon, Marissa, Dupo, New Athens and Valmeyer. During football season, Dupo could move into the division with Chester, Sparta, Red Bud and Trenton Wesclin.
Chester's departure would leave the BDC with nine football-playing schools, giving its programs the ability to find a non-conference game for the first time in years.
Get in the game with our Prep Sports Newsletter
Sent weekly directly to your inbox!