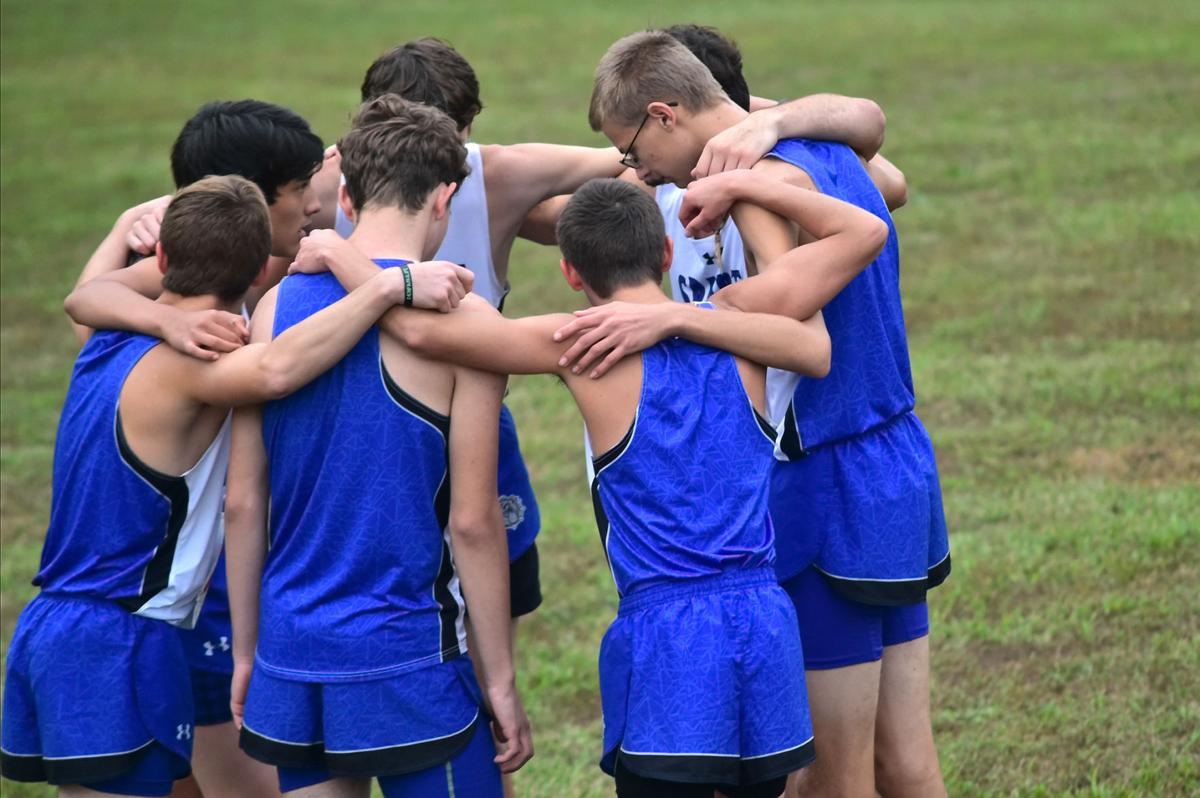 Working at a school which has struggled to win in nearly every sport because of its lack of enrollment in comparison with its SIRR Mississippi brethren, Sparta's Abbey Miles is 168-117 in eight seasons as the volleyball coach.
One can argue that Miles' best coaching job, whether her team wins at all this fall or not, is happening this fall.
Miles is the new boys and girls cross country coach at the Randolph County school. Whether by necessity or not – there was a chance that the Bulldogs wouldn't have a cross country squad had Miles not volunteered to take the job – it's still a move that speaks volumes for her love of the school.
A Sparta graduate who played volleyball under her father, Roger Gerlach, Miles has also served as a track and field coach. But her new post has given Miles an appreciation for the athletes she just started coaching weeks ago.
"Mad, mad respect for these kids," she said Aug. 25 during a meet at Pinckneyville. "Most sports, when you tell your players they're going to run, you're doing it as punishment. Here, when you tell them to run five miles, they say, 'OK, coach.'
"I'm really enjoying this experience. These kids have been great to work with."
Miles wouldn't have been able to take this position in a normal year. Volleyball and cross country usually are fall sports, which makes doing both impossible. But as everyone knows, this is not a normal year.
Acting under recommendation from the IDPH and the Governor's Office, the IHSA opted for a four-sport calendar year, moving some fall sports into the spring. Volleyball was one of the sports that was pushed back into a Feb. 15-May 1 timetable.
That left an opening for Miles to step into. And even if the Bulldogs don't hoist a postseason plaque in October, that they're getting to race is what high school sports is about in its truest sense – giving someone an opportunity.
Unmasking
There was some good news for high school golfers Thursday. New guidelines released by IDPH made things easier for them to battle the late-summer heat during rounds.
At the season's beginning, golfers were required to wear masks at all times, except when taking shots. Walking from green to tee? Trudging from tee to the fairway after a long drive, or to the rough after an inaccurate tee ball? Get the mask on, kids.
But IDPH loosened those reins to an extent, allowing players to discard the mask once their round starts, as long as they maintain correct social distancing.
"This is a good change," Benton coach Reggie Norman said. "You think about it, our sport is made for social distancing. Even on the tee box, you can social distance pretty easily. And you know how hot this time of year is. I'm glad they did this for the players."
Seeking coaches
The search is on once again for a volleyball coach at Murphysboro. Ally Junge, who was hired to replace Apryl Gordon, left the position a couple of weeks ago before coaching her first match.
When athletic director Len Novara unveils the latest replacement, this will put the Red Devils under their third coach since long-time coach Mike Layne departed in the spring of 2019. Gordon went 16-11 last year.
Novara is hoping to find someone with previous coaching experience, which may not be easy since schools have returned to session in most places, even if it's on a virtual basis.
Murphysboro is also seeking a girls basketball coach as the calendar flips to September, two months or so before teams can practice for the upcoming season. The Red Devils hired Blake DeRocher in late May to replace Webster McGuire, but DeRocher stepped down less than a month later.
Get in the game with our Prep Sports Newsletter
Sent weekly directly to your inbox!