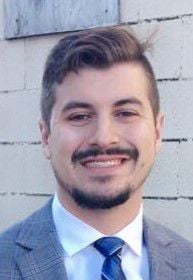 It was no secret how jam-packed the high school sports season would get once April rolled around.
Tuesday in Carbondale showcased the chaotic nature of having baseball, softball, girls soccer and boys tennis all playing on the same day. The scheduling behind that, whether you're discussing bus drivers, coaches, parents, athletes, babysitters, grandparents — you name it; there's a lot going on behind the scenes that school administrators are crushing out of the park.
"Yes, it's been busy, but we're loving it," said Carbondale Athletic Director Mark Albertini. "Finally having the kids get to play again has been very special."
Behind Albertini's text message was plenty of emojis and exclamation points to drive home the point that kids playing sports again is a positive thing — who would have thought, right?
Excited fans filled the stands at the Carbondale Super Block on Tuesday, which I attended to cover the baseball team's doubleheader against Belleville Althoff. The Terriers (2-4) lost both to the Crusaders (2-3, 1-6), but brighter days are ahead for Scott Hankey's ballclub that continues to grow the four juniors and four sophomores earning playing time.
The Carbondale baseball team travels to Christopher on Saturday for a chance to get back on track with a non-conference win. The Terriers' bats have averaged 3.2 runs on offense through their first six games while the pitching has allowed an average of 4.3 runs.
Across the street, baseball fans could hear sirens from the Lady Terriers' soccer match being played against Herrin. And if you placed yourself correctly, you could see the scoreboard past the trees from the baseball diamond. Carbondale (2-1-1) ended up tying Herrin 1-1, but it was a second half goal by junior Anna Schurz that kept the Terriers in it.
The Carbondale girls soccer team has a Thursday road matchup in Harrisburg for a little non-conference action. Through four games, the Terriers have put together big scoring outputs in wins over Salem (14-0) and Mount Vernon (9-0).
In an almost alternate universe, the Carbondale softball team played a Tuesday doubleheader against South Seven foe Belleville Althoff. While the Terriers swept the Crusaders 7-0, 9-3; a 2-0 start was a nice way for Kim Wheeler and the Terriers to start their season after the beginning of their schedule was delayed due to scheduling conflicts between spring and summer sports.
The Carbondale softball team will be challenged at home on Thursday in a non-conference matchup against a 1-1 Pinckneyville team. Alan Engelhardt and the Lady Panthers won their first game of the season over Benton (14-5) before getting blanked 12-0 by Murphysboro on Tuesday.
The Carbondale boys tennis team then picked up a 5-4 victory over Herrin on Tuesday with high wind speeds playing a major factor across the region. The Terriers (2-0, 1-0) would have tried to build off that momentum in a home matchup against Marion on Wednesday, but the school announced the match was postponed.
Instead, the Terriers will turn their focus to Friday and Saturday's Belleville East Invite. Friday's round is scheduled to begin at 1 p.m., while Saturday opens a new month with the Terriers getting first serve in around 9 a.m.