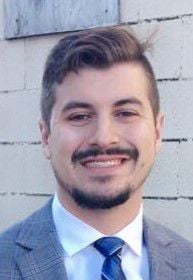 Southern Illinois has an intriguing selection of high school mascots and I'm here to rank my top 5 favorites.
In the past I have ranked five of my favorite football uniforms. I've since graduated into mascots by taking a look at the Black Diamond, South Seven and SIRR conferences. I also included the independent schools, plus the Greater and South Egyptian schools to make my rankings more challenging.
I'll begin with the Norris City-Omaha-Enfield Fighting Cardinals as an honorable mention out of the Greater Egyptian. Taking a normal cardinal and upgrading it to a brawny red bird ready for battle makes this mascot more threatening than it should be. Birds can be scary in their own right, and NCOE enhanced that fear with a snarling cardinal for its team logo to show opponents they're not to be taken lightly. Now on to my Top 5.
No. 5, Fairfield Mules
There is something about a mule being a school mascot that gets me fired up. The only thing keeping this mascot from the No. 1 spot is that it isn't a charging mule because that would be absolutely terrifying. Known as a beast of burden, mules are underrepresented pack animals that carry loads of miscellaneous items. Any time you see an FCHS athlete putting his or her team on their back carrying their school to victory, you call that kid a mule for the rest of their life.
No. 4, Egyptian Pharaohs
A pharaoh all on its own is a ruler in ancient Egypt, and you blend that mascot with Egyptian High School to make it a perfect fit for this list. You can call this one a guilty pleasure because I have always been fascinated with the Egyptian pyramids, but being a ruler of any sort sparks life into an athletic program. Give the people of Tamms a more vibrant logo and this mascot could finish even higher...I like it that much.
No. 3, Hamilton County Foxes
This is another one I have a tough time explaining, but I dig McLeansboro's fox mascot. The HCHS fox logo looks great with green being the primary color as a nice aesthetic. The mascot itself is original and the logo is very appealing to the eye. A quick story about foxes — I actually came across an angry fox in the woods once when I was a kid and I've respected them ever since. I escaped unharmed, but that angry fox logo brings back memories every time I see it.
No. 2, Cobden Appleknockers
Judge this pick all you want, but an appleknocker is a bold choice of a mascot that I stand fully behind. You can understand what an appleknocker is without even googling it, and I also understand that on the surface a farm laborer knocking apples out of a tree with a stick might not seem that threatening. This mascot makes me smile and I think you should fear a tall man skilled in swinging a stick. Cobden's logo features an appleknocker that is proud of the apple he attained and it's an important reminder to appreciate the fruits of your own hard work.
No. 1, Carbondale Terriers
When it comes to dog mascots, most people probably think of the classic University of Georgia Bulldog. I like CCHS's choice of a terrier because it flips the script on what is considered "normal." There's also a cuteness factor with this mascot I'd like to discuss. Going with the scottish terrier as the school logo was a terrific choice because opponents might underestimate a cute dog. Scottish terriers weigh in at an average of 22 pounds, but they can be ferocious, and the South Seven school proves that with athletic success every year.