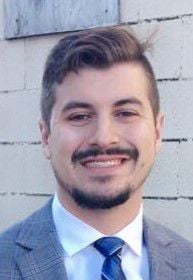 The IHSA Board approved a modified postseason for sports on Monday, which left a handful of questions for local media members and high school sports teams. Before writing a story on the announcement, I emailed Executive Director Craig Anderson with a couple questions one of my staff members had brought up.
Anderson's responses were short and to the point. I asked how regions will be determined in the fall sports postseason and his response: "Our sport administrators will put together the regions and the schools assigned to those." The next question was what determines an individual qualifier, in which he typed back: "Individuals will be able to sign up with their school to be entered in the post season event."
The press release I received said to forward questions to Assistant Executive Director Matt Troha, but he was out of the office on Tuesday. Troha got back to me with a little bit more information in a Wednesday email that I felt shed more light on the IHSA's announcement.
According to Troha: "Regions will be determined using the State COVID Regions, as a basis, although we anticipate being able to have some flexibility to move some teams that are close to region borders in order to better balance out the competitors."
And for individual qualifiers: "There could be some entry restrictions in terms of an overall number for each sport or each event, but it would be up to each coach/school to determine who they wanted to participate."
As the Illinois Department of Public Health (IDPH) and IHSA continue to formulate strategies in this COVID-19 era, schools will continue pushing forward knowing this pandemic is ever-changing. What we see in sports right now might be different than what we see in November or December.
Carbondale boys golf coach Jared Cook said it best when I asked him about a potential regional in late October.
"Seems like it's one step closer to finishing the season," he told me on Tuesday. "The players will still be a little bummed about not being able to compete in a state series, but we'll keep rolling with the punches."
The Terriers won't see competition until they travel to Mount Vernon next Thursday after having scheduled August events canceled due to COVID region restrictions. In the meantime, players will get with their swing coaches to prepare for a busy September schedule that features eight different events.
Cook labeled it as a "pretty normal September" for his kids. The Terriers have two South Seven invites they're looking forward to the most in Centralia and Marion.
Carbondale looks to keep pace with a tough Althoff Catholic team that features Avery Irwin, Parker Bruening and Max Bruening. The trio helped lead the Crusaders to a first place finish at the South Seven Conference invitational to begin the season. Irwin's top score of 34 gave Althoff a 14-stroke advantage over the second-place Terriers.
"Our guys had decent scores that day," said Cook. "We just had some guys that shot four to five shots behind their usual scores."
Cook stated that sophomore Ian Davis and senior Owen Thoms have been battling for the No. 1 spot, but the sophomore has been running away with the crown in recent weeks. The duo felt the pressure early on when they defeated West Frankfort in a fifth score tie-breaker just three days after placing second to Althoff.
"The way they determined the tie-breaker was determining which team had the fifth best score," Cook said, trying to paint a mental picture for me. "Both fifth scorers were tied, so they went on to the sixth score and we ultimately won. I think I'd rather send one of my kids out to a one hole playoff instead of doing that again."
As far as masks go, Cook said everyone that's supposed to wear one has been during the events.
"We had spectators and media out at our last match that were all wearing masks," said Cook. "It's about being cautious for each other's safety. We were freaking out about it early in the season and now we're just excited to have a season."
Get in the game with our Prep Sports Newsletter
Sent weekly directly to your inbox!