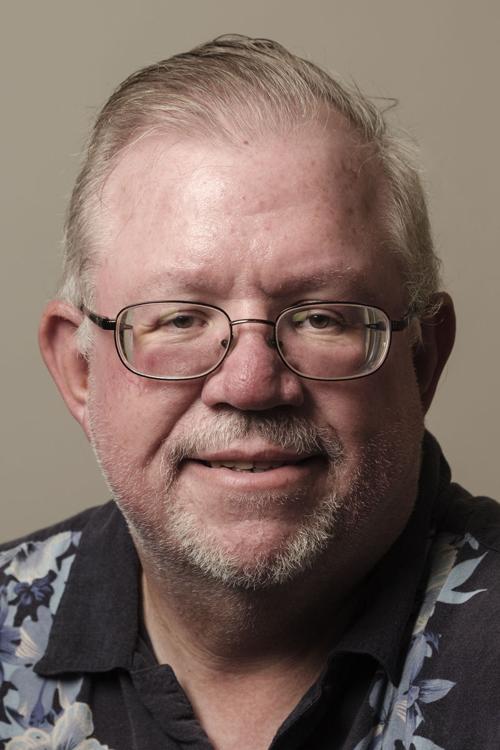 When I moved here in January 2012, I knew next to nothing about prep sports in Southern Illinois. Nearly nine years later, there are some of you who swear I still don't, judging from the occasional e-mail (laugh line, I know, but I digress).
Anyway, one thing I already deduced was that this area took its high school basketball seriously. About two weeks before I moved here, I took in a Pinckneyville-Herrin game and saw a near-capacity crowd on a Saturday night in a nice, warm gym.
That was enough for me, and now that I've been here for nearly a decade, I can report that this area does love prep basketball as much as I thought it did, if not more.
That's why more than a few athletic directors I've talked with lately — and probably more than a few coaches and players — are nervous about this winter. We're just over two months away from the start of basketball season and there's legitimate reason to wonder if that season will ever get off the practice floor.
We all know the reason why. COVID-19 continues to kill people at a terrible rate. As a nation, we're over the 200,000 mark now. Or to put it another way, that's about eight Carbondales, four Busch Stadiums and two Michigan Stadiums. It's frightening.
We know this has become politicized on both sides of the aisle. No matter who one believes, they're going to believe the other side is embellishing what's really going on. I'm not naïve enough to believe it's not happening, because it is.
But what I can tell you is that there's reason to believe that on November 30, when Carbondale and Trico are apparently scheduled to shoot round balls at a round hoop, there's as good a chance that the gym lights are dark as they are in working order.
Governor J.B. Pritzker and the Department of Public Health still list basketball as being enough of a risk so that games shouldn't be played. And my guess is until players don't have to wear masks while playing, it's going to stay that way.
I can't imagine trying to play a minute and run up and down the floor while wearing a mask, let alone 32. Picture yourself as a point guard trying to bring the ball upcourt while being hounded by Pinckneyville, or in transition defense trying to keep Goreville from getting to the hole.
It's hard enough to do that under "normal" conditions, let alone find the aerobic capacity to do that while sporting a mask. Get the picture as to why a basketball season is no sure thing?
Yes, there are two months left before the season starts, and as we've all seen, a lot can change literally in a second. But coronavirus has been here for nearly 6 ½ months, and even though some tell you it's a hoax, there are about 200,000 reasons to believe it's not.
From what I've read, the rallies held in Chicago and Springfield over the weekend to encourage Gov. Pritzker to reconsider his stance went off without any issues. I know of some coaches here and in near the metro-east who are hoping someone will organize a similar rally in this area.
That side is mobilizing and gaining support. Pritzker is digging in and he's not thinking about changing his mind until the numbers say he should.
Stuck in the middle are the players, who have no say and may not get a chance to do what they would love most to do: Shoot a round ball through a round hoop.
Bucky Dent covers prep sports for the Southern Illinoisan and also votes on the Wooden Award. He can be reached at bucky.dent@thesouthern.com or at 618-351-5086.
Get in the game with our Prep Sports Newsletter
Sent weekly directly to your inbox!