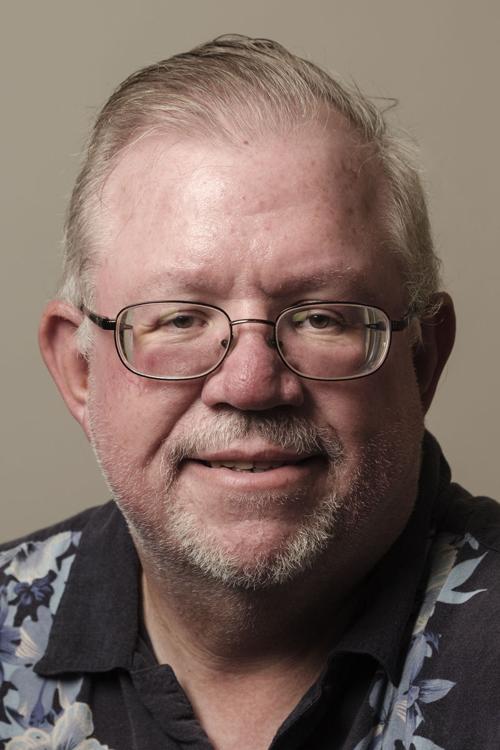 Sometimes, they make it easy for you.
The Illinois High School Association's decision to hold one round of postseason play for fall sports, which was announced on Monday, can be looked at in two distinctly different ways. You can play the mirthless cynic or the shameless shill, and be excused in either case.
Behind door number one, their announcement that they plan to enact a $100 fee for schools wishing to enter teams into the postseason. It is at once a naked money grab and an absolute necessity.
"The IHSA office is charged with the responsibility of being a good steward of the Association's finances," said IHSA executive director Craig Anderson in a press release. "The past few months have seen a significant reduction in the IHSA's income, given the cancellation of the IHSA Boys Basketball State Finals and the entire spring sports season.
"Financial challenges remain on the horizon in 2020-21 due to the limited number of sports classified as 'low risk' by the state, making the chances of conducting full state series tournaments unlikely at this time."
Let's emphasize the last three words of that sentence: At this time. As Anderson himself said in so many words last month when the IDPH and Governor's Office laid down the blueprint for the IHSA's athletic year in the middle of the COVID-19 pandemic, all plans are fluid.
Again, there are two sides to this coin. On one hand, the IHSA ate quite a bit of flak last spring for dragging out the eventual announcement to cancel spring sports. It waited almost six weeks from the time Gov. Pritzker shut down public schools in mid-March before pulling the plug on sports like baseball, softball, track and field, girls soccer and boys tennis.
Some would have preferred the IHSA make the inevitable decision quicker, but a part of me couldn't blame Anderson for hoping almost against hope that some kind of spring sports season could be played. It's the same part of me that really thinks the IHSA should have played spring sports this fall to pay them back for missing last spring.
On the other hand, a touch of caution is understandable here. It's possible that the IHSA might have felt it was indecisive and wanted to make a quick decision. Perhaps it wanted to make plans now so that it could have time to amend them later if needed.
And there will no doubt be people who will demand they amend those plans. A state series that is really just one series — a regional to be played between Oct. 19-25, and most of them will likely take place on the 24th, a Saturday — can't be called a series.
It's more like an event, maybe a bit bigger than most of the contests taking place over the next couple of months, but it's still not going to move many needles. For fierce competitors, it's going to be a bit like sitting down at 17th Street, enjoying the appetizer and then being asked to leave before you get to dig into some ribs or brisket.
Realistically, we know that this is probably as far as the IHSA will be allowed to go by IDPH and the Governor's Office until coronavirus cases and deaths start dropping significantly. It's hard to imagine any scenario under which a state titleist is crowned in our present status.
Whether you're inclined to see the black cloud in every silver lining or use the happy face emoji for everything, you can tell this isn't an easy spot for the IHSA. But judging from some of the confused reactions I heard Monday night after I talked with some coaches and co-workers, they've helped make themselves an easier target.
Bucky Dent covers prep sports for the Southern Illinoisan and also votes on the Wooden Award. He can be reached at bucky.dent@thesouthern.com or at 618-351-5086.