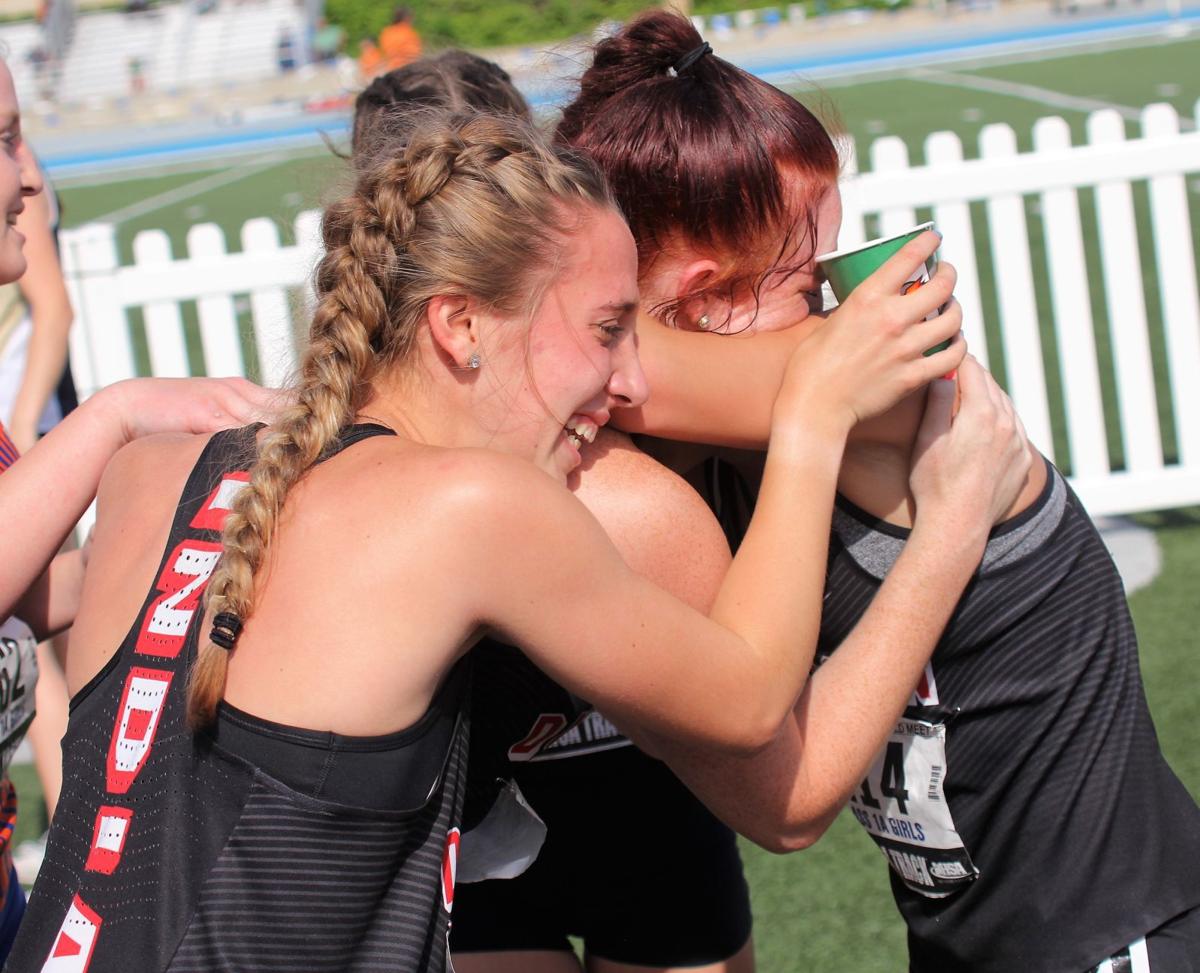 It's that time of the year again when preparation meets opportunity for young ladies across the area in track and field. The season is already underway as schools such as Du Quoin and Carbondale look to repeat after having very successful 2019 campaigns.
The Du Quoin Lady Indians are a prime example of one group that took full advantage of an opportunity presented to them in last season. Since winning the state championship in Class 1A last May, coach Shane Boyett still sees his club as a group that can make another deep run into the postseason led by senior workhorse Gabby Alongi.
"The girls have been working extremely hard during the offseason," said Boyett. "We finally got started on indoor practices back in early February and we have a lot of returning talent that look to repeat what we accomplished last year."
One piece to the puzzle missing for Du Quoin this year is Madison Davis, who had a very successful high school career running the anchoring the 400 and 800-meter relay. Davis also opens up a spot in the 100 and 200-meter dash after placing seventh in the 100 at state last season.
Boyett believes that his girls will to compete can outweigh any negatives for the upcoming year. The relay teams have already shown great promise behind Alongi, Bailey Harsy, Cyerrah Harris and Olivia Phillips in some early season meets.
Phillips is accompanied by fellow sophomores Lauren Heape and Grace Alongi as multisport athletes for the Indians. Boyett sees the competitive nature in his young group and believes it fuels them on the track.
You have free articles remaining.
"Replacing athletes such as Davis is nearly impossible because it's not like they just grow on trees these days," said Boyett. "With that being said, we have a lot of talent in the spots that we need someone to step up. Our young group brings a super competitive nature that knows how to compete, and in racing that's what it comes down to."
The team will also be without Elizabeth Bird at pole vault, but outside of Bird and Davis return the same talented bunch from a year ago to make another run at a state title.
Carbondale's Sydney Apgar and Gabby Alongi each earned The Southern Illinoisan's Girls Track Athletes of the Year in 2019. Now on different stages, Apgar took her discus-throwing talents to Illinois State University, but made sure to leave coach Stephen Arvanis with plenty of talented athletes.
Carbondale graduated all of their throwers from last season, but Arvanis hopes to see promise from the 4-5 new throwers he's got for this season.
Arvanis highlighted junior Madeline Prideaux as one of the team's better long distance runners following a very successful cross country season. Prideaux has already earned the respect of coaches from around the area after being named to the 2019-20 SICA All-South Cross Country Team.
Arvanis hopes to find a fourth runner on the relay teams as the season progresses, but thinks the talent will present itself. The relay team early on has Akira Custer, Zoie Saunders, Kara Holub and Kiara Cobb leading the pack.
"Cobb was a workhorse for us last year and we expect big things from her as a junior," said Arvanis. "I think we showcase a lot of variety across all of the events. Custer has looked really good so far early in the season, but without looking too far into the future I think we're in a good spot to win the South Seven for a third consecutive year."
The team has already been dealing with the flu bug going around early on in the season. With better days hopefully in the near future for Carbondale, the focus right now for Arvanis is getting his club back to full strength.
Get in the game with our Prep Sports Newsletter
Sent weekly directly to your inbox!