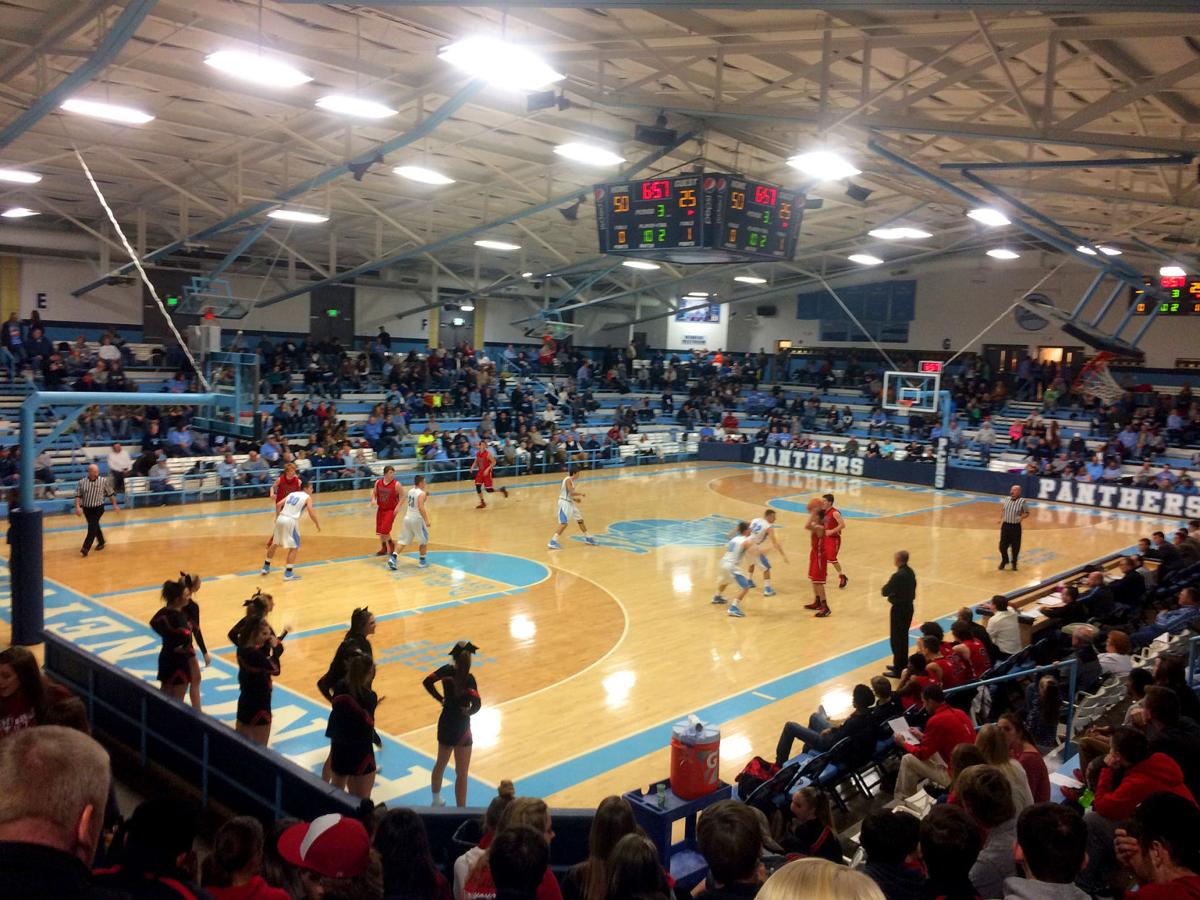 While the recent loosening of COVID-19 restrictions in Southern Illinois has inspired some basketball programs to hold daily practices, the Illinois Department of Public Health and the Governor's Office still list basketball as a high-risk sport.
That prevents games from being played, a status that the Illinois Basketball Coaches Association would like to change sooner instead of later.
In a letter the organization posted to Twitter on Tuesday, the IBCA is asking IDPH and Gov. J.B. Pritzker to allow high school basketball to be played this winter. The coaches feel that their student-athletes can safely play and practice, citing that other states are conducting basketball seasons with little interruption.
"The clock is ticking and the calendar is working against us," said the IBCA statement. "We truly believe that we can, with your trust and support, provide young people with the same athletic opportunities so many states are currently offering.
"Opening up sports and allowing student-athletes the opportunity to play basketball and compete against other schools with their teammates would give them a tremendous outlet. Now is the time to allow interscholastic basketball and every other sport in our state."
Southern Illinois, which is considered as Region 5 in the state's 11 COVID-19 regions, jumped all the way out of Tier 3 to Phase 4 in a 72-hour span from Friday to Monday. That allows low-risk sports like softball and baseball to be played at all levels, according to IDPH metrics, and permits moderate-risk sports such as volleyball and soccer to hold matches within their COVID-19 region.
However, the IHSA is still waiting to get clarification from IDPH as to what schools can do if their COVID-19 region is in Phase 4. Until that happens, it will classify Phase 4 and Tier 1 together, meaning "high-risk" sports like basketball and football can hold practices but not play games.
It's more likely that any clarification will come ahead of a scheduled special meeting of the IHSA Board of Directors on Jan. 27. On that day, it's expected to issue more specific guidance to schools about drop-dead dates for basketball and football.
Most areas in the state, including Chicago, are still in the more restrictive Tier 3. That level doesn't allow practice or games for any high school sports, not even low-risk ones like bowling, baseball or softball.
The IHSA held a Zoom meeting with school administrators on Tuesday, but no major action was scheduled to come out of it, according to an IHSA spokesman.