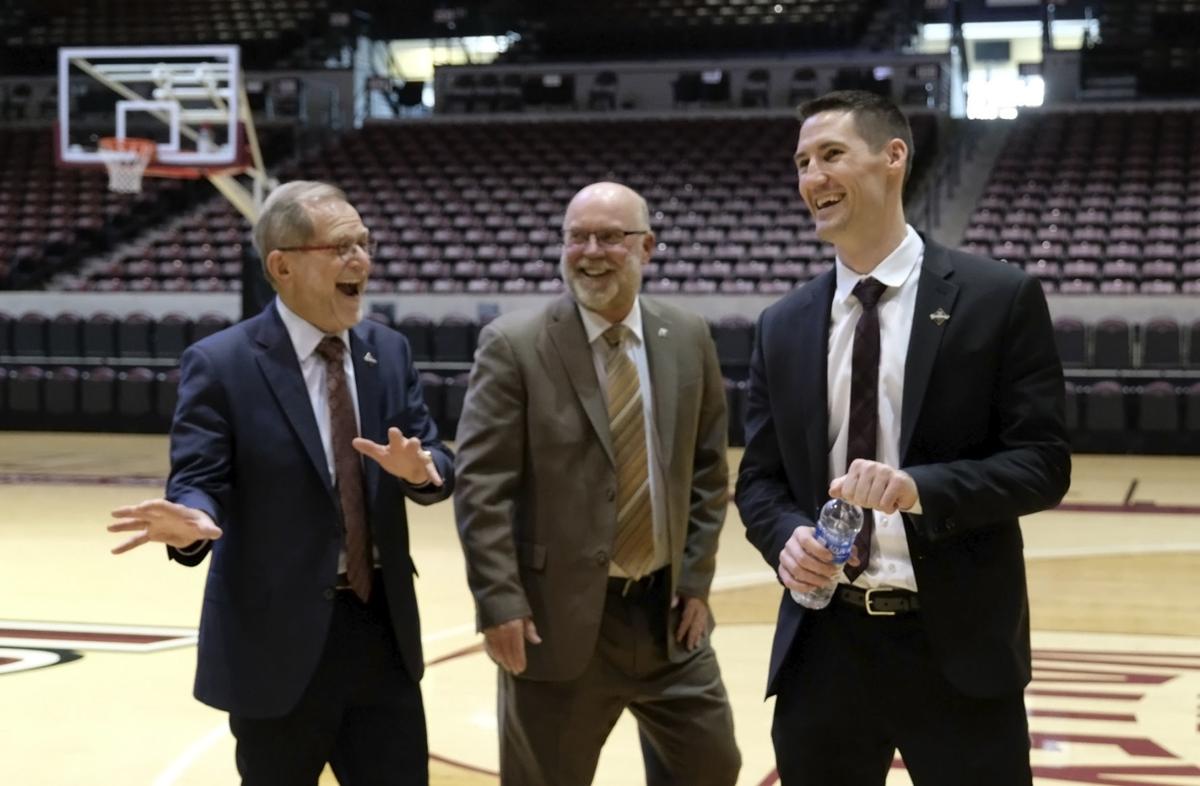 Upon hearing that Southern Illinois University athletic director Jerry Kill had resigned to accept a coaching position at Virginia Tech a colleague said, "I feel like I've been punched in the gut."
For a variety of reasons, that seems to be the consensus.
Kill has been on the job just 16 months, but he has remade SIU athletics in his image. He hired coaches in seven of SIU's 11 intercollegiate sports. The SIU Arena is now known as the Banterra Center. Empty positions in the support staff have been filled. Donations to the athletic program have increased.
But, more than that, the attitude around the athletic department has changed.
Kill's "anything is possible with hard-work outlook" has taken root. Everyone walking around Lingle Hall seems to have a spring in their step. And, although Kill pulled the trigger on several coaching changes, the coaching staff seemed to place great trust in Kill's ability and judgment.
It's fair to say Kill transformed the department in 16 months. And, any success the program has in the next several years can be traced back to Kill. That includes success at the administrative level where the new AD, Liz Jarnigan, is also a Kill hire.
Through his tenure as football coach and athletic director, Kill has become SIU's version of the Pied Piper. He was present at virtually every game, shaking hands and slapping backs. People of Southern Illinois truly liked and trusted Jerry Kill.
The man has a way of making people feel good. He conveys a sense of confidence that is infectious.
And, that's why it's difficult to see him go. It feels like the ship is heading in the right direction.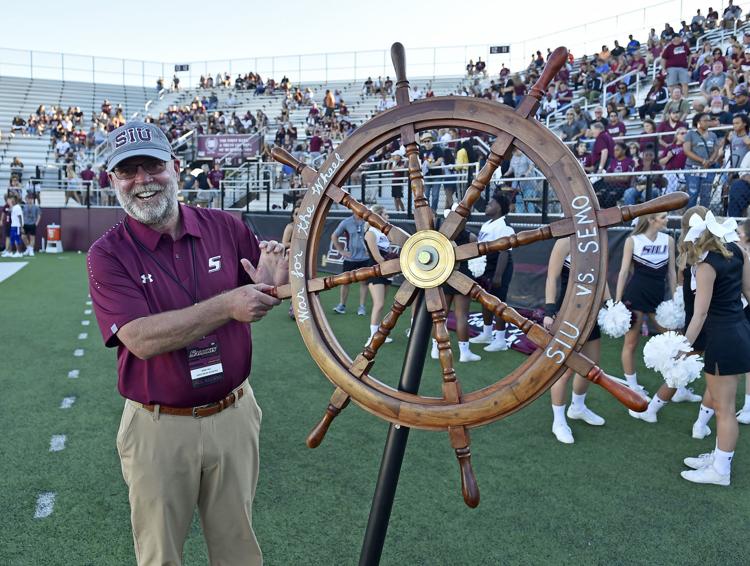 That's not to say the boat isn't listing slightly. Budget issues are still a major concern.
Saluki athletics is primarily funded by student fees, and enrollment continues to drop. The university is pointing to signs that the trend may be changing, but in real time, funding is diminished as the enrollment dwindles.
Granted, boosting enrollment is not part of the athletic director's job description. However, meeting the budget is. From the outside looking in, it just seemed like Kill would make things work financially, even if square pegs had to be whittled to fit into round holes.
Kill is leaving SIU to follow his true passion. He'll return to coaching, serving as a special assistant to Virginia Tech head coach Justin Fuente.
As Kill noted in SIU's press release, he cannot get coaching out of his blood. We get that. And, happiness in this life is nearly always predicated on following your passion. For that reason, it's not fair to be critical of Kill's decision.
However, in private conversations and on social media, it's clear Southern Illinoisans also felt betrayed by Kill's decision to leave.
Some have stated he didn't finish the job he was hired to do. That's fair.
Others, myself included, felt Kill had found a home at Southern Illinois University and would stay as long as the university wanted him. Obviously, that is a selfish point of view, but it is also a perfectly human reaction.
Kill has served the university well. He gave SIU 100 percent in every position he's held. He owes the school, and the region, nothing else.
If returning to coaching is where Kill will find happiness, well, he has to do it. But, it doesn't mean we have to like it.
LES WINKELER is the sports editor of The Southern Illinoisan. Contact him at les.winkeler@thesouthern.com, or call 618-351-5088 / On Twitter @LesWinkeler.
Be the first to know
Get local news delivered to your inbox!