MILLER CITY – Waterfowlers hunting Horseshoe and Mermet public hunting areas will see a different type of habitat this winter.
Late season flooding wiped out corn crops at both sites.
The blind areas won't be devoid of food. Illinois Department of Natural Resources personnel were able to get crops of millet, buckwheat and milo planted in both areas.
The situation appears to be more severe at Horseshoe Lake. Both the Mississippi and Ohio rivers flooded from heavy rains outside the area.
"The combination, what really got us was they kept getting rain up north on the Ohio and Mississippi," said Joey Thurston, site superintendent at Horseshoe Lake. "The rivers just kept coming up. We get it all down here on this end. Even if it doesn't rain here, we get everything they get.
"The timing was bad. By the time the water got off here, it was the first of August. Then, you don't have a whole lot of options."
Thurston said the food situation looked great until the flooding occurred. The standing water killed milo, millet and waist-high corn.
IDNR crews were able to replant millet in the blind areas at Horseshoe Lake, but then there was no rain for nearly six weeks.
"For the most part, we have a couple areas that the millet is just starting to come on good," Thurston said. "The shower we got (last week) helped. Anything that has any kind of seed on it will help the birds."
To make matters worse, after crops were replanted several fields were overrun with army worms. The worms were eradicated quickly before they could spread to other blind areas.
But, it's not all bad news at Horseshoe Lake.
Over the past couple years Thurston has worked with Southern Illinois University to develop moist soil units in the hunting areas. He said areas appear to be in great condition for the hunting season.
"It's going to depend on how everything matures," he said. "We already have some stop walls in place. Our moist soil areas I've already pumped some water on those. Those millet areas will have to mature a little bit before we put water on them."
Thurston said he wants to make hunters aware of the situation.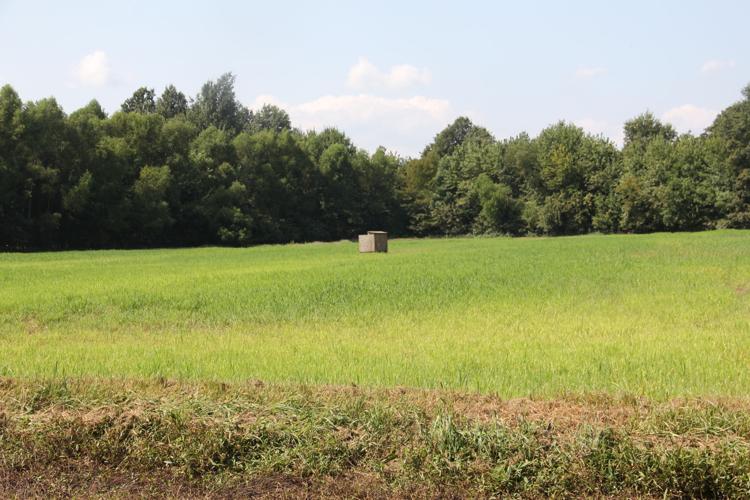 "I don't want to deter people from coming," he said. "I think we're going to have ducks. With duck hunting, it's all what the weather does.
"The only corn we'll have here is on the refuge. The entire public hunting area and the controlled hunting area was all flooded out. Natural vegetation and millet will be our show."
At Mermet, some areas had to be replanted twice.
"Actually, we went in and replanted millet and buckwheat," said site superintendent Chris McGinness. "Our crops are doing pretty well. We had to replant three times to get something decent. It looks great.
"We'll have corn in two small locations that are more in the upland type situation than an actual waterfowl type area. You can hunt them, but they aren't in the blind area."
The hunting areas will look different this season, but there will be crops to hold ducks.
"We'll definitely have a food source for them," McGinness said.
Duck season in the South Zone, where Horseshoe and Mermet lakes are located, begins Thanksgiving Day.
The season opens Nov. 14 in the South Central Zone.