With record-setting attendance nearly every year, there is no need for organizers of the Southern Illinois Celebration of National Hunting and Fishing Days to re-invent the wheel. The 28th celebration of the event will be held at John A. Logan College in Carterville Sept. 26-27.
"We seem like we've found a niche that people enjoy," said Dwight Hoffard, one of the event's organizers. "There are things for the ladies. There are a multitude of things for the kids. If you are an outdoors person at all, you can find just about anything you want to at the event.
"Give the people what they want and they'll come."
And, if the weather cooperates, there is no reason to think new attendance records can't be set.
"The secret to that is good weather," Hoffard said. "I haven't looked at the forecast and I won't because you have to deal with what comes."
Visitors to the event will be treated to the standard features: The Buckskinners' Village, archery and BB gun ranges for kids, a kid's fishing area, dock dogs, wildlife programs, the Art and Heritage Show, a fox hunting demonstration and a 3-D archery range.
The event begins at 9 a.m. Saturday and Sunday. The event runs to 5 p.m. Saturday and 4 p.m. Sunday.
"We've still got that one thing, free admission and free parking," Hoffard added. "You can come out there, bring 10 kids and stay all day long; unless you buy something from the vendors you won't spend anything."
And, the Southern Illinois Celebration of National Hunting and Fishing Days has historically been about competition. This year is no different.
Saturday features the Tru-Tone Youth Duck Calling Contest, the Gander Mount Illinois State Open Duck Meat Calling Contest, the King Catfish weigh-in and the Crab Orchard Refuge High School Bass Classic.
A record 30 teams will compete in the fishing tournament this year. Weigh-in is at 2 p.m. on the North Lot A Stage.
"In my mind, that's one of the highlights of the event, the weigh-in of the high school bass tournament," Hoffard said. "I love it all, but that's just the topping on the cake."
Calling contests continue Sunday with the Troy Dishner Novice Goose Calling Contest and the Tim Grounds Southern Illinois World Open Goose Calling Contest. The world open is one of the longest-running goose calling events in the country.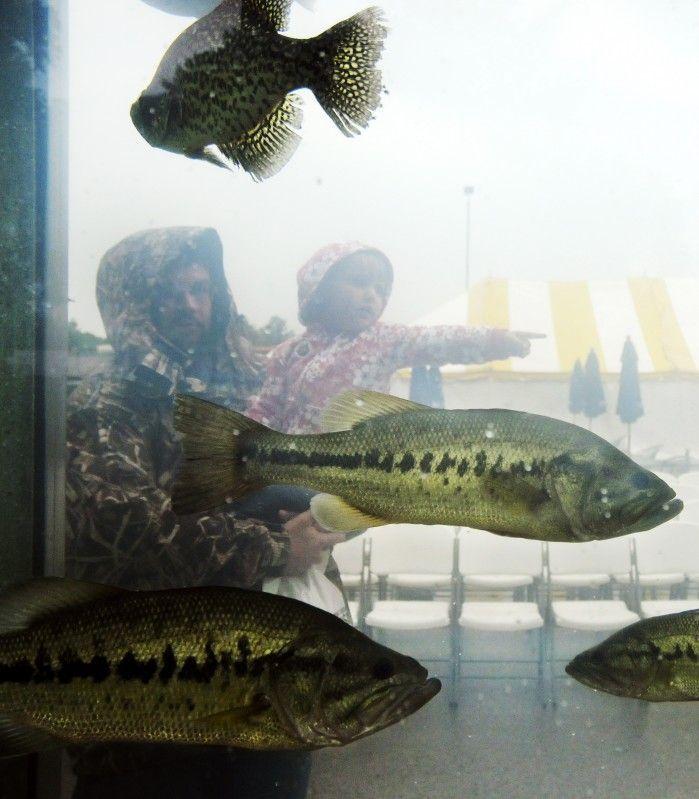 There will also be a full slate of seminars.
Saturday will feature seminars on wild hog hunting, trolling for crappie, a report on area lakes, reptiles of Illinois and bass fishing. Sunday's seminars will cover crappie fishing for beginners, an area lake report, bass fishing and a fox hunting demonstration.
The other standard features will still be there … a deer tent, a waterfowl tent, an archery tent, Beverly Shofstall's wildlife presentations and the fish tank. The 2015 show will feature a record number of vendors.
"We have several new vendors," Hoffard said. "We've been at this so long some of our older vendors have retired. We've got a big archery tent, Kevin Bach (Kevin's Archery) will be manning the archery tent. They will do bow tunes. They will have a 20-yard range in there."
For more information and a complete schedule, go to www.sihfd.org.