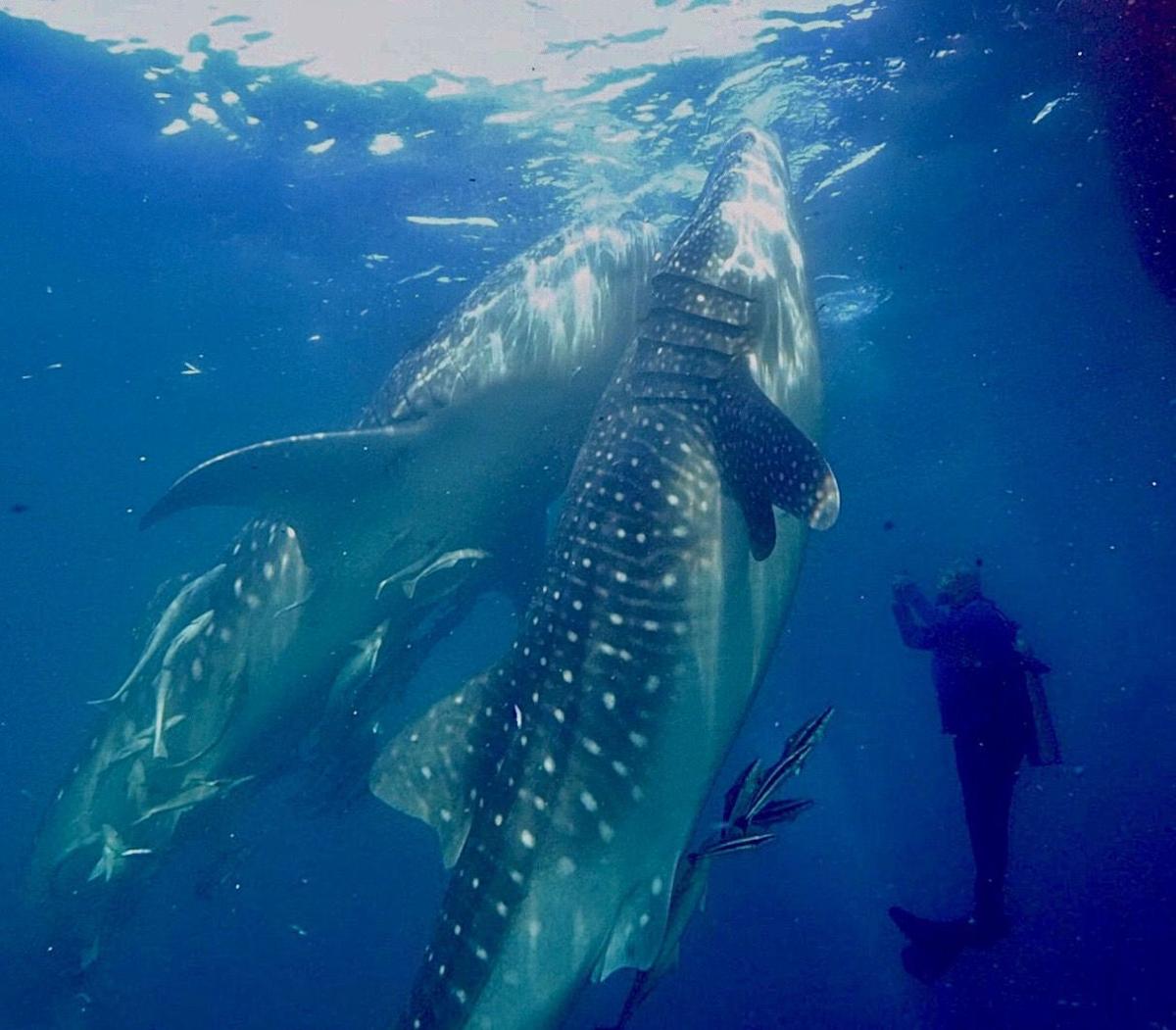 The absence of Morgan Freeman and Jack Nicholson not withstanding, Harrisburg brothers Chuck and Dennis Murphy crossed an item off their bucket lists last fall, scuba diving at Raja Am Pat in Indonesia.
"It is on any diver's bucket list," Chuck said. "It's at the top of their list, to dive at Raja Am Pat."
The brothers have taken diving expeditions all over the world. They've seen sharks, octopus, manta rays and eels. But, Raja Am Pat … it's different.
"It's the biodiversity. It has everything a diver wants to see, the big stuff, the micro-stuff, the corals, the variation of color, everything is there," Dennis said. "It is fantastic. If you look at it, it's where the Pacific Ocean, the China Sea and Indian Ocean come together. I guess that creates the currents and plankton, and the plankton is what makes everything go I guess ... including us."
"Over the years you go to different places to dive," Chuck added. "As you get into diving, most of the places you dive you'll see eels, reef sharks and turtles. Then, you start thinking about seeing bigger stuff, Manta rays, which have a wingspan of about 20 feet. We saw some on this trip. You can surprisingly get closer to those than you think."
The 10-day trip featured at least three, roughly hour-long, dives per day. Night time dives were available for the truly adventurous … or tireless.
One of the highlights of the trip was the close encounters with whale sharks. Whale sharks can reach lengths of more than 30 feet and weigh in excess of 20 tons. The brothers had hoped to encounter whale sharks on previous trips, but this time it happened.
Part of the dives took place near a fishing platform. Local fishermen were netting bait fish from large boats. The activity attracted the whale sharks.
You have free articles remaining.
"When I first jumped in the water, there was some current too, I'm trying to adjust my camera and trying to get it turned on," Dennis said. "I see this thing out of the corner of my eye, and a whale shark goes right by me. I couldn't get my camera on, and I thought, 'I'll never see another one.' Well, the show was on from there."
They saw three whale sharks that day, the smaller ones in the 20-25 foot range.
"When you first get in the water, you know they are plankton eaters, but when one of those big dudes start coming at you, you wonder if they are going to change their feeding habits and if I'm going to be lunch … am I going to eat lunch or am I going to be lunch."
And, because of their size and the power they generate, divers have to be careful in their presence.
"I brushed up against one of them,' Chuck said. "I didn't get out of the way quick enough. They have quite a bit of force behind them. There were about 20 divers in the water. You can go up to them one at a time to check them out."
Although the encounter seems terrifying to non-divers, a combination of adrenaline and experience helps mitigate trepidations.
"When you're diving, to enjoy it, you really have to be relaxed," Chuck said. "You'll see so much more. Over the years, the more I dive, the more stuff I see. It's primarily as the result of being more comfortable. It's like a person deer hunting. You can drive down the highway and a good hunter can spot a deer; other people can drive down the same highway and not see a thing."
Now, with the Raja Am Pat and whale shark experience behind them, the Murphy brothers are wondering what adventures lie ahead.
"The whale sharks are the biggest thing you'll encounter in the ocean," Chuck said. "That's what I'm kind of wondering, what do I do after being to the pinnacle of diving.
"Like I've told Dennis, we're a long way from the strip pits of Carrier Mills."