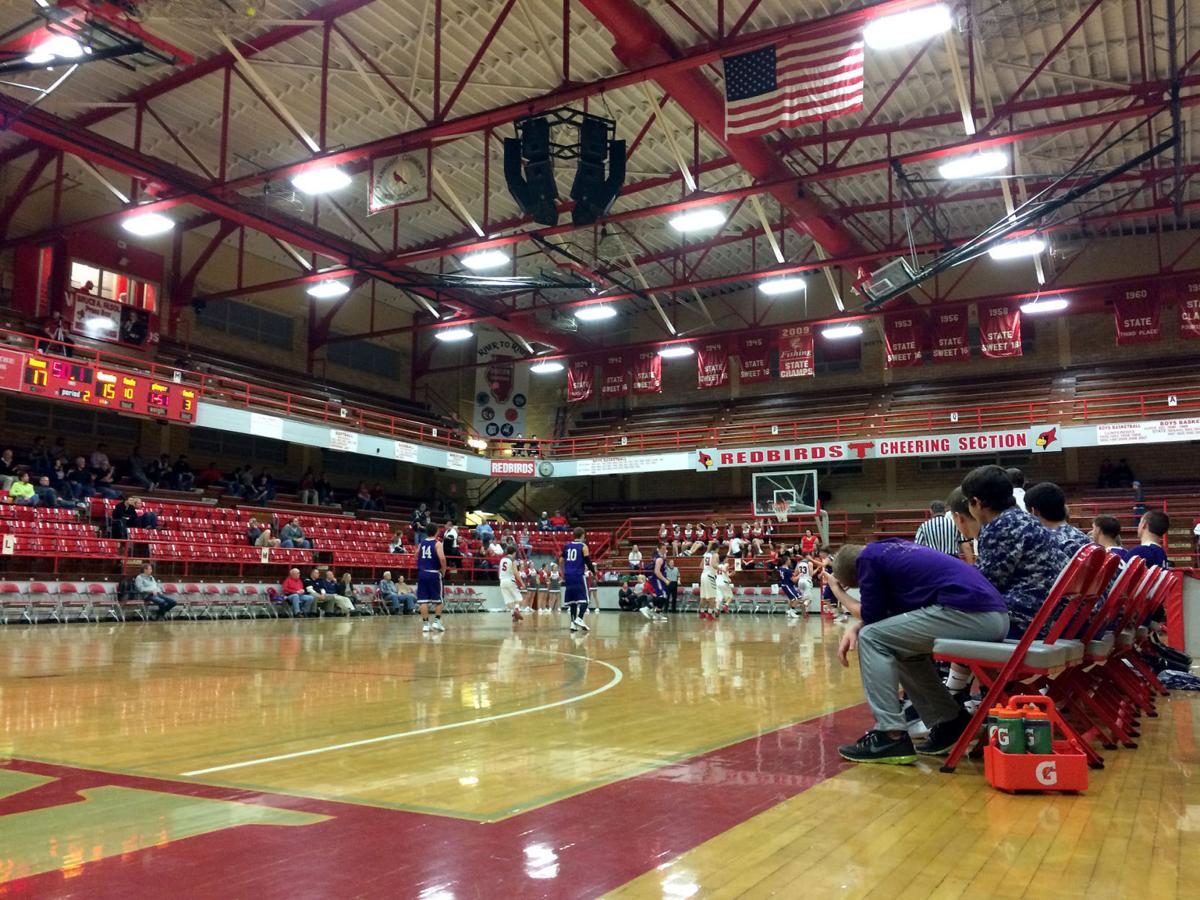 If you thought scoring on a Wayne Harre-coached defense or getting Morgan Bernardini out was tough, imagine being Craig Anderson and trying to set up a meeting with the Governor's Office or the Illinois Department of Public Health.
Anderson, the executive director of the Illinois High School Association, revealed Monday morning that he still hasn't heard from government entities in regards to a meeting he was hoping to have before the end of 2020.
That meeting was designed to provide clarity to member schools on a plan to proceed with the possible start of winter sports. Instead, schools throughout Illinois are today where they have been since the IHSA paused winter sports in November: In limbo, not knowing the next move.
"It's incredibly frustrating for me because we're trying to provide guidance for over 800 member schools," he said. "We're trying to prepare for when we can start a season and not being able to provide answers weighs heavily on my and our office.
"I got on my computer this morning and I see where Iowa, Indiana, Wisconsin and other neighboring states are playing hundreds of games a day. We feel if we had gotten the chance to do this in the fall, we could have done this in the safest way."
Instead, IHSA schools were restricted to "low-risk" sports like golf, cross country and tennis in the fall. Winter sports, including basketball, were scheduled to begin in November, but Gov. J.B. Pritzker declared they should become spring sports late in October.
The IHSA actually advised its member schools that they could play basketball if their school systems approved, but most didn't want to go against the orders of the Governor's Office or IDPH. That repercussions, including a loss of funding, were strongly hinted at in a letter swayed the feelings of many school systems.
As the calendar starts to move through January, it becomes more unlikely that even a partial basketball season could be planned for and executed in the two months left before "spring" sports like football, volleyball and boys soccer are to start in early March.
Asked if it was possible that basketball could become a spring or summer sport for this school year, Anderson answered in the affirmative.
"That possibility exists, and it could be a board decision," he said, referring to the Board of Directors. "The problem would be that we're asking a lot of student-athletes that want to play basketball and football, or baseball and basketball. Our goal was for students to not have to make that decision, but it could happen."
Regarding the status of the spring sports season, Anderson said that many questions are unanswered because it remains to be seen how COVID-19 positivity rates will fare with new vaccines available. But he did say that volleyball could go off on time because of its status as a "medium-risk" sport.
Football remains up in the air because it's considered a "high-risk" sport. Spring sports practices are scheduled to begin on Feb. 15 and games can be played as early as March 2 for volleyball, and March 5 for football.
Many players, coaches and parents have taken to social media to vent their frustrations. Anderson can understand their feelings. His son is a senior at Morton High School near Peoria, and is in the same position as other student-athletes around Illinois.
"I continue to tell him to be patient and remain hopeful that we have a vaccination that will help us turn a corner and give us more opportunities," Anderson said. "It's hard to say to be patient and that our time will come. It's all that we have to hold on to right now."