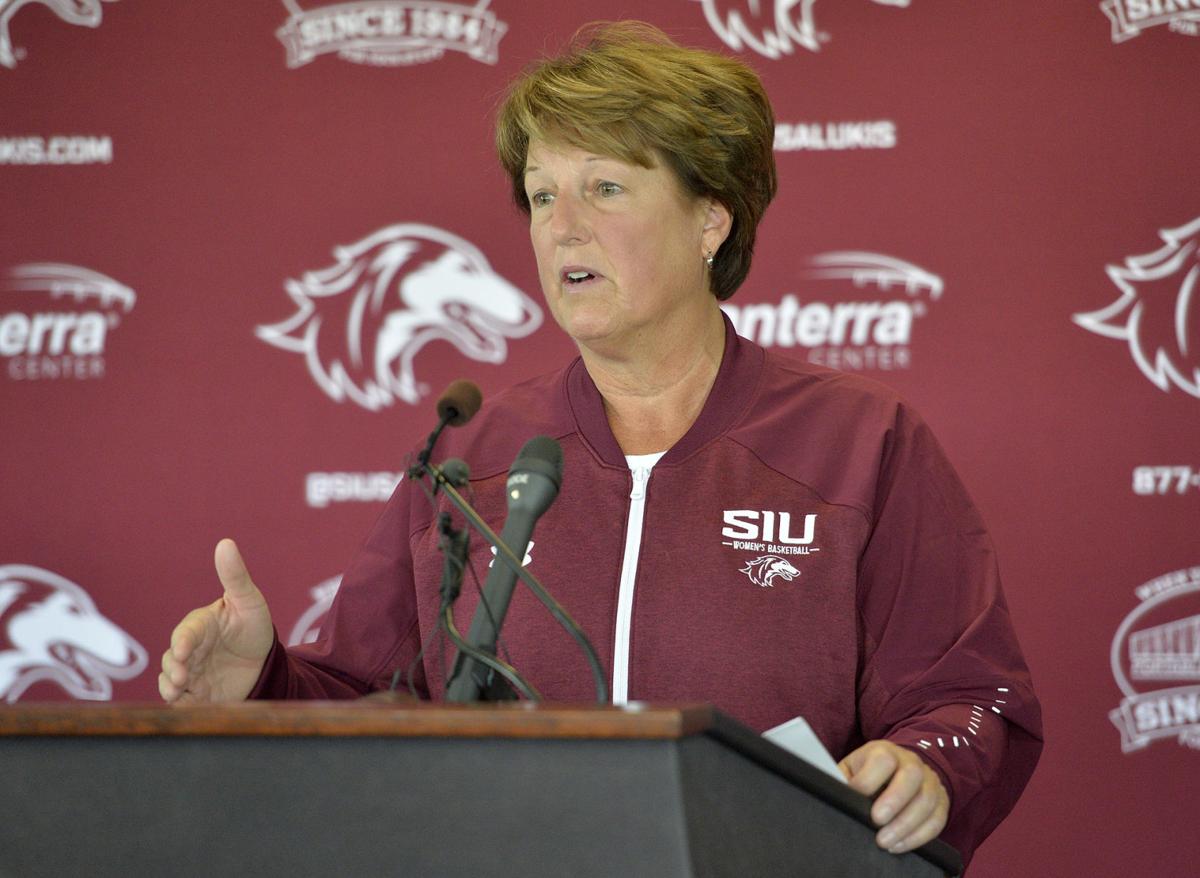 CARBONDALE — The Southern Illinois University women's basketball team will make their home debut at 2 p.m. today against Tennessee Tech.
The Salukis are 1-1 on the young season.
The Dawgs blew away sister-school SIU-Edwardsville in the season-opener last week.
Edwardsville native Makenzie Silvey opened the season with a 28-point barrage. The Salukis also got double-digit scoring from Abby Brockmeyer (16), Nicole Martin (15), Kristen Nelson (12) and Gabby Walker (10).
However, a last-second bucket at Indianapolis cost the Salukis an 81-78 decision at IUPUI Tuesday night.
"Losing to IUPUI will make us better," said SIU coach Cindy Stein. We had some bad habits show up. If we win that game, I'm not sure we get over the bad habits. They're a really good team. They're hard to beat at home. We didn't play well, but we still had a chance to win."
Silvey was again the leading scorer with 17 points, while Brockmeyer and Martin added 12 apiece.
Two areas the Salukis needed to shore up this season, free throws and turnovers, came into play in both games.
SIU committed 16 turnovers in the three-point loss to IUPUI, nine of which came in the first quarter when the Salukis fell behind by seven points. The Salukis had 15 turnovers against SIU-E. In the preseason Stein said she wanted the team to cut the turnovers down to about 12 per game.
Conversely, the Salukis have been good at the free throw lines. SIU shot just 65 percent last year.
Through the first two games this season SIU has been much improved. The Salukis converted 20-23 at Edwardsville and 12 of 15 against IUPUI for 84 percent.
The Golden Eagles of the Ohio Valley Conference come to SIU with a 2-0 mark. Tennessee Tech owns an 88-51 win over Cumberland and a 75-68 win over University of Louisiana-Monroe. Both wins came at Cookesville.
Keisha Brady has been in double figures in both games while forward Mackenzie Coleman lit up ULM for 24 points.
"They are a good team," said Stein. "They had a 20-win season last year. They'll be really good. They have a lot of weapons, so we'll have to be ready to play some defense. They've got some size inside and some really explosive guards.
"They'll be in attack mode. They're really fast up and down the floor."
This will be the 24th meeting between SIU and Tennessee Tech. The Golden Eagles won the last meeting 59-56 at Cookesville in 2009. Tennessee Tech leads the series 13-10.
618-351-5088
On Twitter: @LesWinkeler​
Be the first to know
Get local news delivered to your inbox!