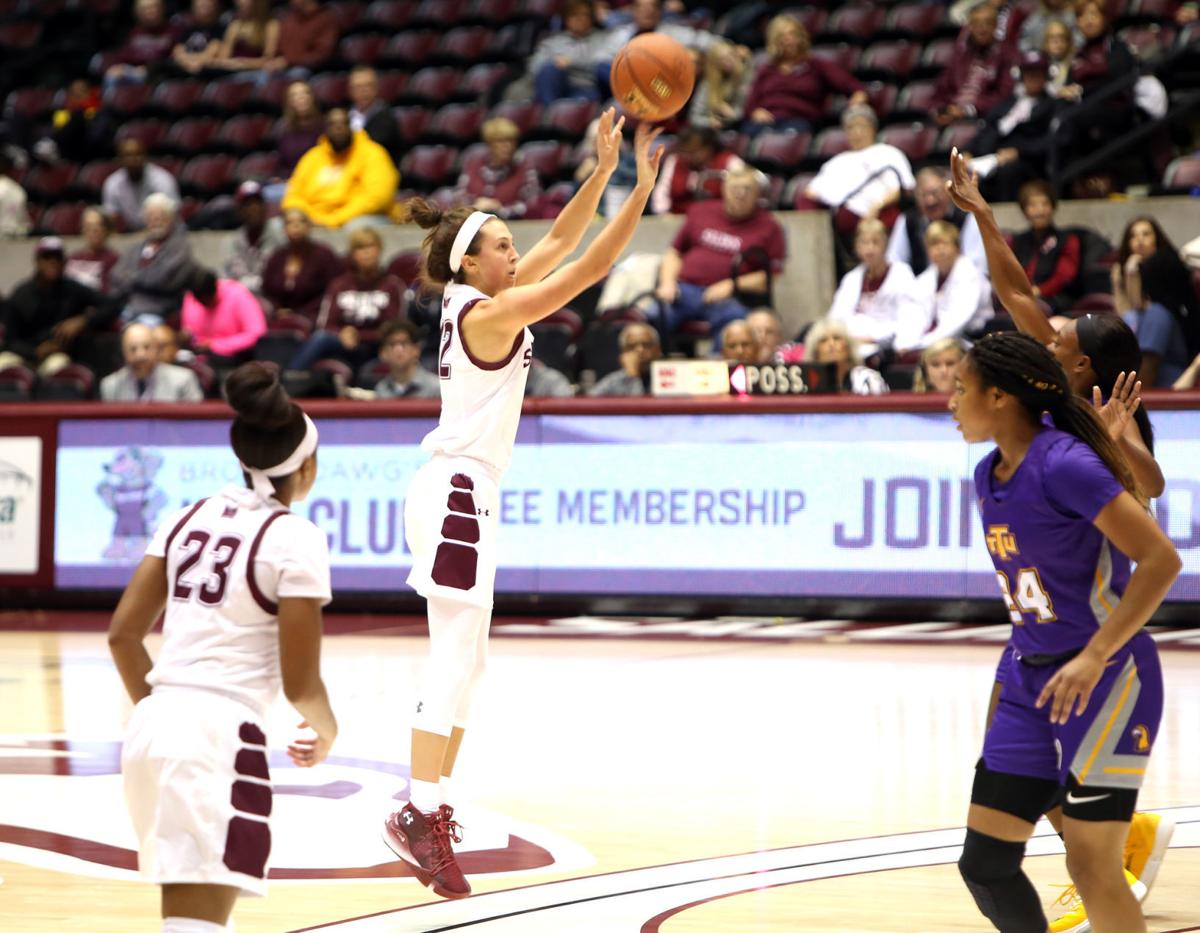 CARBONDALE — The Saluki women's basketball team will be looking for its second home victory in a row at noon Wednesday when the Memphis Tigers come calling.
The Salukis defeated Tennessee Tech 76-65 Saturday, while the Tigers have dropped three straight games. After opening the season with a win over Alcorn State, Memphis has lost to Eastern Kentucky, Louisiana Tech and George Washington.
However, this certainly isn't a gimme for the Salukis. The Tigers lost 63-60 to Eastern Kentucky and dropped a 64-63 decision to George Washington.
"Memphis has been playing some good teams," said SIU coach Cindy Stein. "They're very athletic. They're fast. Their transition game is something we'll have to slow down. Defensively, we'll have to be prepared to beat them down the floor.
"They are a great defensive team. They are very active. Taking care of the ball will be huge for us. What I've seen in their games, if you can take care of the ball, you'll have some success. They score a lot off turnovers."
The Tigers bring some intriguing numbers into the game.
Memphis is shooting just 37.2% from the floor but has held opponents to 37.5% shooting. The Tigers turn the ball over about 20 times per game, but they also force 20 turnovers.
"They'll pick up full-court man, they have zone traps," Stein said. "They're long and athletic with some quickness. You have to stay out of those hot zones where you can get in trouble."
Sophomore guard Jamirah Shutes leads the team in scoring at 17 points per game.
"She's just a really good shooter," Stein said. "She can attack the basket. She has a little runner. She's a creative scorer. We'll have our hands full with her."
Dulcy Fankam-Menjiadeu, a 6-foot-4 post player, scores 10.3 points and grabs 6.3 rebounds per game.
The Salukis are 2-1 on the young season with wins over SIU Edwardsville and Tennessee Tech. The Salukis' loss was at IUPUI.
"I felt good about our performance Saturday," Stein said. "Obviously, you have areas you make sure you work on. We felt good about Saturday and the fact we got better in some areas. That's our focus, to just get better every game.
"I felt like our rebounding was good, taking care of the ball was good. Having 17 offensive boards, every time we get an extra possessions, that's good for us. We're giving ourselves lots of opportunities."
Junior guard Makenzie Silvey has gotten off to a good start for the Salukis, averaging 19.3 points per game. She is hitting 47.4% from the arc. Nicole Martin has averaged 15.3 points through the first three games and Abby Brockmeyer 13.7.
This will be the 21st meeting between SIU and Memphis. The Tigers own a 7-13 advantage in the series, but SIU has won the last two games.
This is the annual Field Trip Day, so a large crowd of school kids will be on hand.
"Whatever we can do to get kids in there," Stein said. "This is definitely a game our kids look forward to. They get out of school as well. Our kids always like it. It's a fun atmosphere, that's for sure."
618-351-5088
On Twitter: @LesWinkeler​
Be the first to know
Get local news delivered to your inbox!