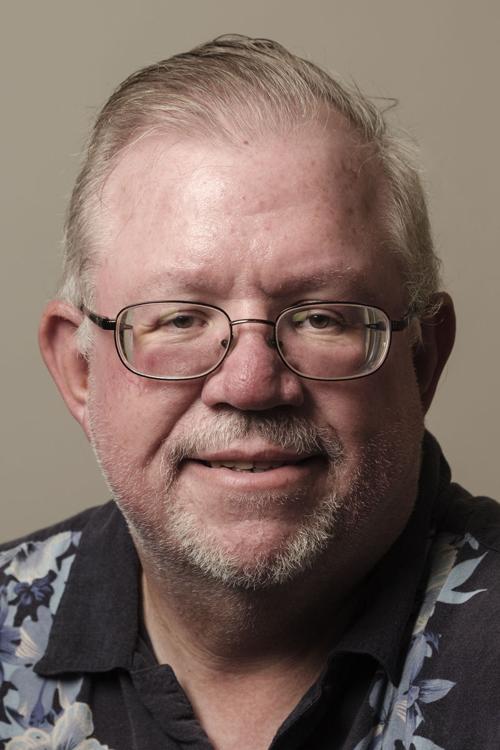 Some predictions age better than others.
Take one I made in 2000, minutes after watching an All-American high school girls basketball game in Knoxville. I was interviewing Diana Taurasi, who is still playing in the WNBA and playing well, about a kid named Courtney McDaniel.
I was very familiar with McDaniel's work, having covered a bunch of her games at Tennessee High in Bristol, where she scored more than 3,000 points in her career. She's the best high school girl I've seen play on a regular basis. She was good enough for Pat Summitt to recruit her to Tennessee.
McDaniel played well in this game and Taurasi, who might still be the best player to ever wear the Connecticut uniform to this day, fairly gushed about her.
"She's going to be a star," Taurasi said.
I agreed with her verbally, and logically, who wouldn't have? McDaniel was 6-1 with every skill you could want in a basketball player. Except her star career at Tennessee instead became four years of occasional brilliance with a lot of bench time mixed in, which happens in every sport at every level.
So that prediction didn't pan out.
But I'm glad to report one that did reach fruition as of Monday. I suspect Averi Vanderzille is too.
The Carterville volleyball star signed with SIU, a win-win for all involved. Vanderzille gets a chance to prove herself on the Division I level with the local school, and the Salukis have a local product that could perhaps help their program not just win more games, but create a bit more interest to boot.
Don't bet against Vanderzille. I say that because this winter, she went from being the "fifth starter" on Carterville's Class 2A third place girls basketball team in 2020 to arguably the most improved player in SIRR Mississippi.
When you can make that leap in a sport that isn't even your best, it speaks volumes for one's will. Given that Vanderzille will now be a full-time volleyball player, it's not impossible to imagine her making the same kind of improvement at SIU.
Which brings us back to last winter, when we wrote about that terrific Carterville girls basketball squad. In it, as I was reminded by a reader last night, was a prediction that Vanderzille would play volleyball in college.
That one has come to fruition. We'll find out in about a week in a half if another one we made back in February – that SIU softball will play in the NCAA Tournament – will occur or not.
Entering this weekend's final regular season series at Northern Iowa, the Salukis are 34-11 overall and 16-7 in the Valley. They could finish anywhere from first to fourth, depending on the weekend's results.
Their RPI is 46, which is pretty similar to 2019, when they claimed the final at-large berth to the NCAA field. SIU's schedule amounts to high risk-high reward. The three-game set at UNI is followed by the conference tournament in Evansville.
That means all the games are on the road, but also means chances for wins that could mean more (in theory) to a selection committee that is supposed to give more credit for road and neutral-site wins.
That the Salukis are operating without a lot of room for error is the result of a torn ACL by shortstop Ashley Wood in March. They were 15-0 when she went down. Their lineup against top pitchers without her is not quite as formidable.
Still, the opportunity remains for SIU to fulfill one of its goals – and make another prediction come true.
Bucky Dent covers prep sports for the Southern Illinoisan and also votes on the Wooden Award. He can be reached at bucky.dent@thesouthern.com or at 618-351-5086.