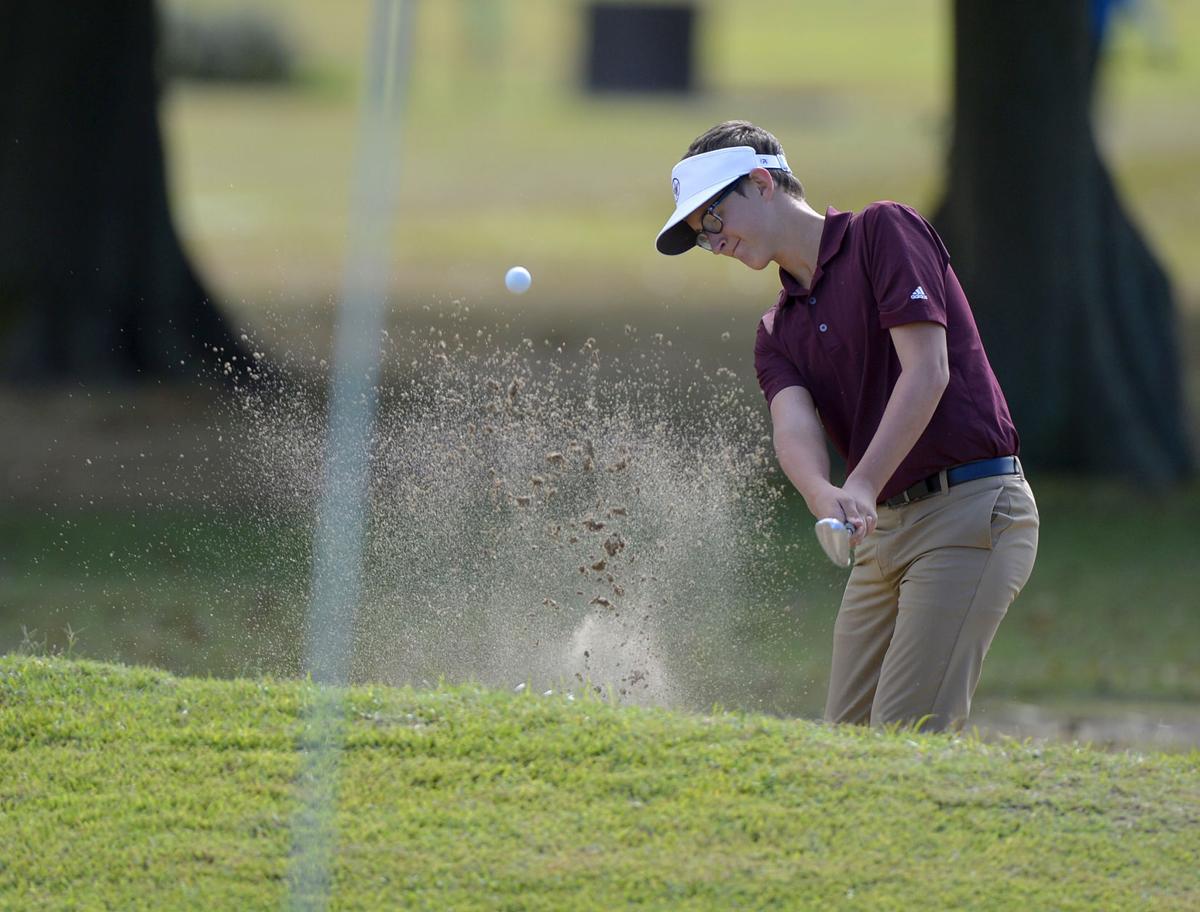 It's not hard to find Steve Heckel at Crab Orchard Golf Club in Carterville, and that's one of the reasons he's getting out.
Heckel, a 1964 Carterville High School graduate who has helped keep the place running for more than 50 years after his family bought it, announced in May they put it up for auction. At 74 years old, Heckel is still in great shape and works from early in the morning into the early evening every day. Even during the coronavirus pandemic, there are still fairways to mow, equipment to order, light fixtures to fix and staff to pay. On a typical summer day, the course may have 42 employees between it, the pro shop and the restaurant.
Heckel's family is also putting up a four-bedroom house on the grounds, the residential lots and a nearby condo. Heckel, an SIU Hall of Fame golfer who has been a PGA teaching profession since 1970, hopes the new buyer will keep the golf course a golf course. Six of his students went on to win an IHSA state championship. But this year may bring big changes to the city, and to Southern Illinois.
A nearby house was sold for more than $50,000 an acre, and the course's 145-plus acres may go for much more than that. Carterville features one of the top school districts in the state, and is in the heart of one of Southern Illinois' only growing counties. John A. Logan College is right around the corner, and Carbondale and Marion are both located less than 10 miles away. Walker's Bluff's projected casino and water park could add even more value to the property, if developers want to pay to scrap the course and build houses there.
The SIH Cancer Center nearby is expanding and could also be a hub of jobs for years to come.
Heckel has been in talks with city officials about potentially buying the course and turning it into a park district, he said, with Cannon Park just across the street, essentially. That park features a walking path around a lake, a skateboard park, several soccer fields, the community center, a fairly new, enclosed dog park, and a huge playground. I'm not excited about the potential tax increases with such a move, but am open to the possibility.
And if the new buyer keeps the golf course running, maybe he upgrades it, or adds to the restaurant. Crab Orchard has a unique niche, both in its location in the middle of a neighborhood, and its appeal to families. One of the few par-70 courses in the state, it stretches 6,400 yards long, and can be challenging to beginners and the best golfers alike. It's very busy, too, with about 700 players with passes or family memberships. Golfers can play nearly 100 rounds in a day sometimes, director of competitions Sarah Haas said, with some weekend days having between 120-150 rounds.
"There's no par-5s on the back, two par-5s on the front, and it's tight. Especially the back nine," Heckel said. "You gotta hit the ball where you look, or you're not going to play very well, so, it requires a little more thinking. You just can't hit it anywhere you want, find it, and just hit it again."
Someone will find a big opportunity this October, when the online auction is scheduled to end. What they do with one of Carterville's biggest icons could change the city, and the region, for decades to come.
TODD HEFFERMAN covers SIU Athletics for The Southern Illinoisan. Contact him at todd.hefferman@thesouthern.com, 618-351-5087 or on Twitter at @THefferman.
Be the first to know
Get local news delivered to your inbox!