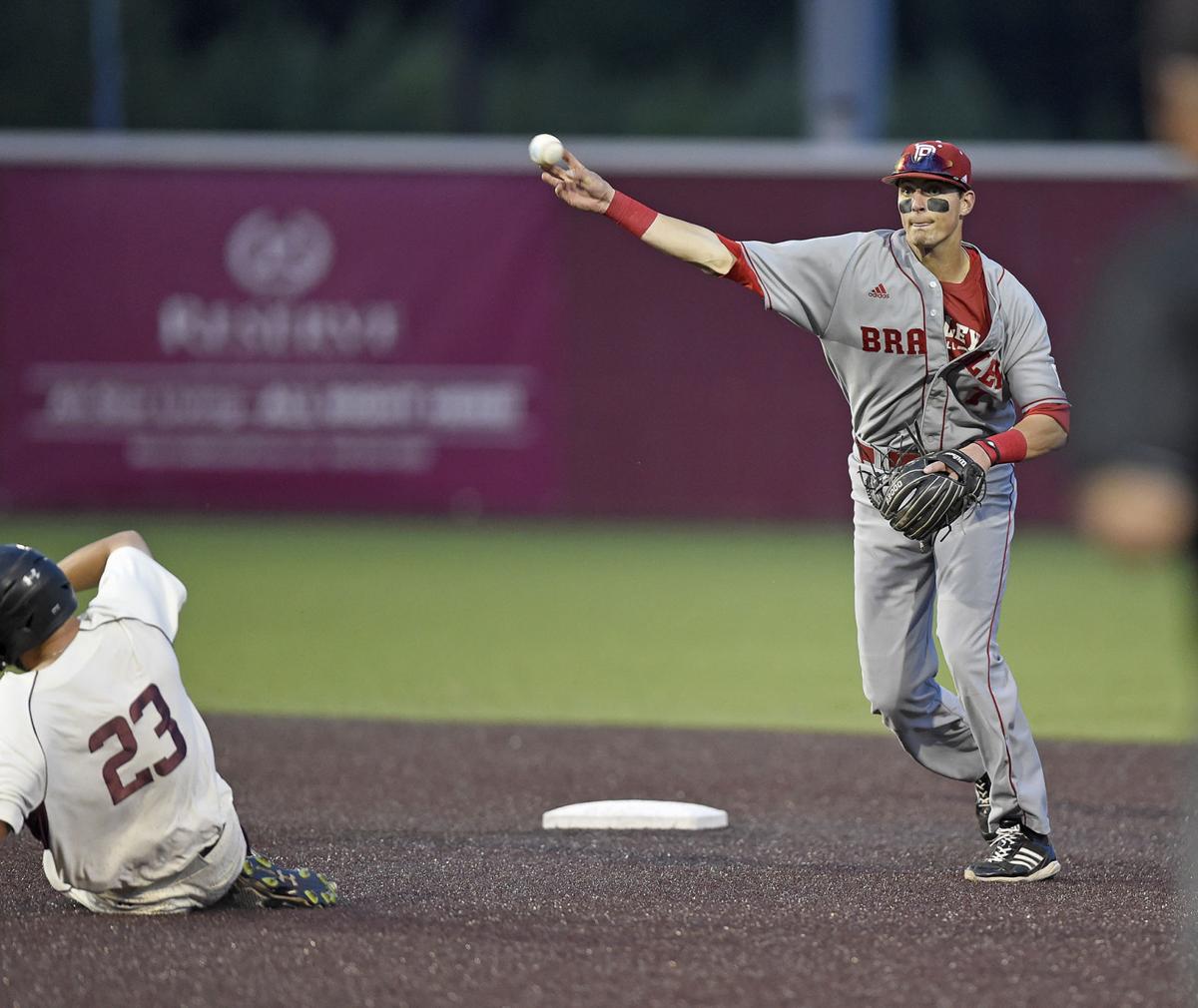 You could start with the numbers and honors when you talk about Tyler Leffler, because there are enough of those that show what a great baseball player he was at Benton from 2009-12.
The 2012 Southern Illinoisan Player of the Year, Leffler put together a senior year for the ages, batting .523 with 17 homers and 53 RBI. One of those 17 homers, a tape-measure shot at Herrin, came with enough hang time to make NFL Hall of Fame punter Ray Guy jealous.
At Bradley, where he started for four years, Leffler was a Louisville Slugger Freshman All-American in 2013 and a second team All-Missouri Valley Conference pick at shortstop the following year.
After batting .313 as a senior, Leffler was a 25th-round selection of the Pittsburgh Pirates in the 2016 MLB First-Year Player Draft. He batted .227 in 66 at-bats for West Virginia in the New York-Penn League and didn't get a second pro season.
But for Benton coach Brett Blondi, his favorite Leffler memories have nothing to do with three-run homers or all the games he helped the Rangers win. Blondi's snapshots have to do more with Leffler's feel for the game and his competitive fire, which blazed bright enough to burn down a forest.
"We were playing Lombard Montini in 2011, probably our fifth game of the season," Blondi said. "They had come down here to get some games in, and we were up by a run in the bottom of the sixth, say 3-2.
"He gets a base hit to left, and he gets out of the box so well that he read the shortstop pursued the ball to his right and was in line between the pitcher and left fielder instead of second base and left. He reads the left fielder is throwing to short, and he took second. The next kid drives him in with a hit, and we win 4-3."
The son of a coach, Leffler was part of a 31-win team his senior year that won the SIRR Ohio title and advanced to the sectionals. Leffler finished his Benton career with 32 homers and 154 RBI in just 443 at-bats, as well as 50 stolen bases.
While compiling a career average of .431, Leffler also walked as many times as he fanned (63), illustrating his control of the strike zone. In fact, Leffler accumulated more hit by pitches (13) as a senior than strikeouts (12).
Again, the numbers don't quite tell the whole story. Blondi, who in a Thursday night conversation had no trouble coming up with entertaining anecdotes about his former star, waxed almost poetic about Leffler's thirst for victory.
"Lef set the tone," Blondi said. "He had such a presence, and I don't know if we've seen a kid like him. He played crazy hard, and I loved having him on my team. It was fun to watch him play and compete."
There were some around the area who didn't quite share Blondi's enthusiasm, a fact the coach admits. No matter the sport – Leffler was a quarterback in football and a starter on a Ranger hoops team that won a regional title in 2012 – his manic intensity stuck out.
Blondi can still remember a game from 2011 in which he allowed Leffler to throw more than 150 pitches as he tried to finish off a complete-game win over Harrisburg, which at the time owned a 55-game SIRR Ohio winning streak.
"He would have fought me if I tried to take him out," the coach laughed. "Anyway, Harrisburg rallied and took the lead, but we rallied and hit a walkoff slam to win the game. I can't help but think it was all because of the example he set in terms of competing."
Leffler now spends his time giving lessons in Marion. He once coached briefly under Blondi after his playing career ended, and Blondi still wishes Leffler were part of his staff.
"He embodied why I like baseball," Blondi said. "Everybody wanted to be him. Everyone knew who he was when he showed up at the ballpark. He would knock your tail off."