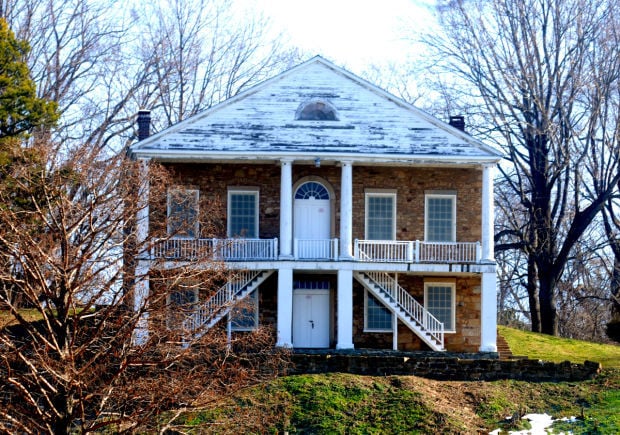 For the past three centuries, Southern Illinois has been connected to a country an ocean and a continent away and to a Biblical event separated in time by almost 4,000 years.
This link to Egypt and the book of Genesis is easily spotted with visits to Southern Illinois towns like Cairo, Thebes, Dongola and Karnak; with a perusal of the SIU newspaper The Daily Egyptian and the SIU yearbook The Obelisk; or even with attendance at Saluki sporting events where the brown or gray Egyptian dog shows up.
The region's relationship to the Nile River country has become a familiar aspect of the Southern Illinois experience, but when and how did this region gain "Egypt" as its moniker?
The answer lies in Southern Illinois' geography and history.
French settlers and Kaskaskia Indians settled in the area near the eastern banks of the Mississippi River, which mimicked the life-giving nature of the Nile by occasionally overflowing its banks to make fertile the Southern Illinois valley.
Joseph Badgley, a Baptist missionary to the French and Indian villages, referred to the fertile valley as "Land of Goshen," recalling the area of Egypt where Joseph's family took refuge during the Biblical famine.
But the area probably wasn't referenced as "Egypt" until a severe winter and drought covered the areas north of Southern Illinois in the early 1830s with snow, leaving no pasture for animals to graze and delaying new crops from being planted until late June.
When an early September frost killed off those crops before they could be harvested, northern farmers turned their eyes southward and wagon trains of northern farmers made the trek to Southern Illinois, where its milder climate made grain available to the drought-stricken farmers.
Probably familiar with the Biblical story of Jacob and his sons traveling south to buy grain from Egypt, the farmers gave the region the "Egypt" nickname that continues to serve as a reminder of a time when Southern Illinois was both the lifeline and provider of the northern region of the state.