Kalysta Conley, co-valedictorian
Family, friends, and staff, I would like to thank you all for coming tonight in support of the Class of 2021. My name is Kalysta Conley and I am honored to be one of your valedictorians this year. The past four years have been unforgettable to say the least. It may be cliché, but time really did fly by. It feels like just months ago that we were sitting here listening to Mr. Stafford's welcome speech for the first time, and now here we are listening to one of his speeches for the last time. I hope that years from now, when we look back at our high school experience, we can remember all of the fun memories that were made. Today, however, I know that we all are thinking about our future just as much as our history. John A. Shedd once wrote, "A ship in harbor is safe, but that is not what ships are built for." I know that it can be easy to be the ship that sits at harbor, choosing to go with the safer path. To the class of 2021, I would like to challenge you all to live your life to the fullest. Let us set sail for the future, without fear of failure but rather filled with excitement for what is to come. We are told in Proverbs 3:6 to "Seek his will in all you do, and he will show you which path to take." I can't wait to see what each of us accomplish, and I know that no matter our path we will all make the most of it. Thank you.
Matthew Johnson, co-valedictorian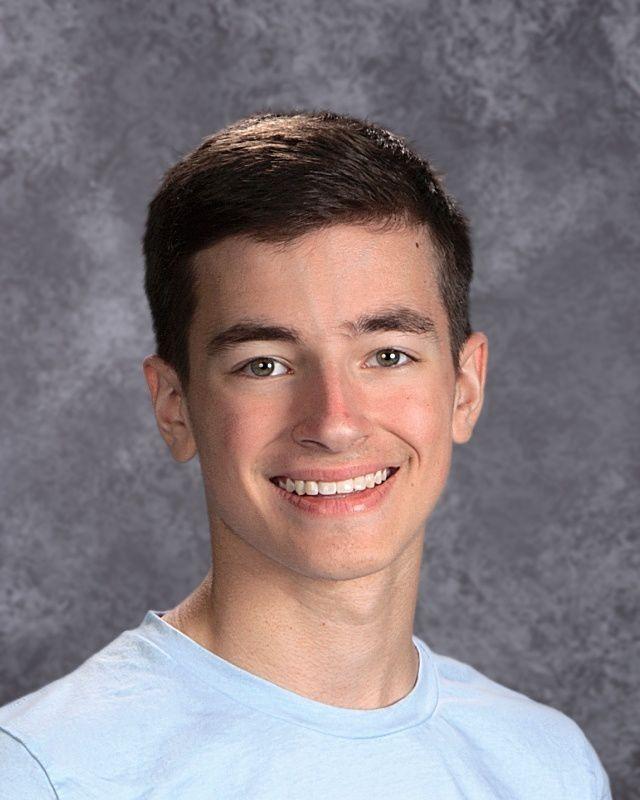 Hello everyone, my name is Matthew Johnson. These past four years have undoubtedly flown by. It felt like just yesterday we were walking the school halls as freshmen worried about the challenges we may face. Nonetheless we have made it through high school. We have persevered through all of the stressful homework assignments and tests to make it to where we are now. I have learned a lot from my coaches and teachers throughout this journey. My teachers have helped me become who I am today and I am happy I have been able to get to know them over the years. They have always been there for me when I seeked help and I am grateful for that. My coaches have taught me teamwork and how to become a leader.
Working together with others is important for us to get through life. Together we have made it through high school and worked our hardest to do so. Whenever times got tough and the challenges we faced pushed us to the ground, we helped each other up creating a stronger foundation for us to stand on. The hard work does not stop there however. We still have the rest of our lives ahead of us with even more challenges and hardships to be put before us on a daily basis, but we will persevere just as we have done to get to where we are today. All you must do is never give up and work hard towards your goals and you will be able to accomplish anything you put your mind to.
Alivia Montgomery, co-valedictorian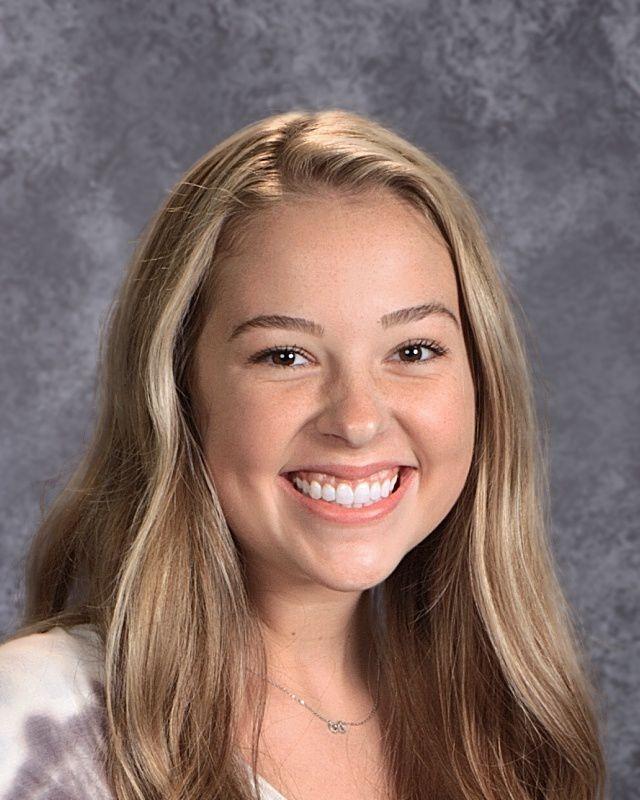 Good evening parents, friends, teachers, administrators, and of course, the graduating class of 2021. My name is Alivia Montgomery, and I am so grateful to be standing here today as one of the 2021 valedictorians. Today, we have become Vienna High School graduates. We are all here tonight to celebrate our achievements and victories both individually and as a school, and the journey on which we have set off toward our future destinations.
Graduation marks the end of yet another extraordinary chapter in our lives. With this chapter coming to a close, I am sure many of us are already thinking about what comes next with some nerves and fear. However, Joshua 1:9 tells us "Be strong and courageous! Do not be afraid or discouraged. For the Lord your God is with you wherever you go." I encourage all of my fellow graduates to keep this verse with you as we all start on this new chapter. We all have our own journeys in our book of life that has yet to have every page filled. Luckily, as Vienna High School graduates, we have been given most, if not all of the resources to finish writing our own stories. And with the love and support of families, friends, and fellow graduates, our stories will become best sellers.
Mason Poland, co-valedictorian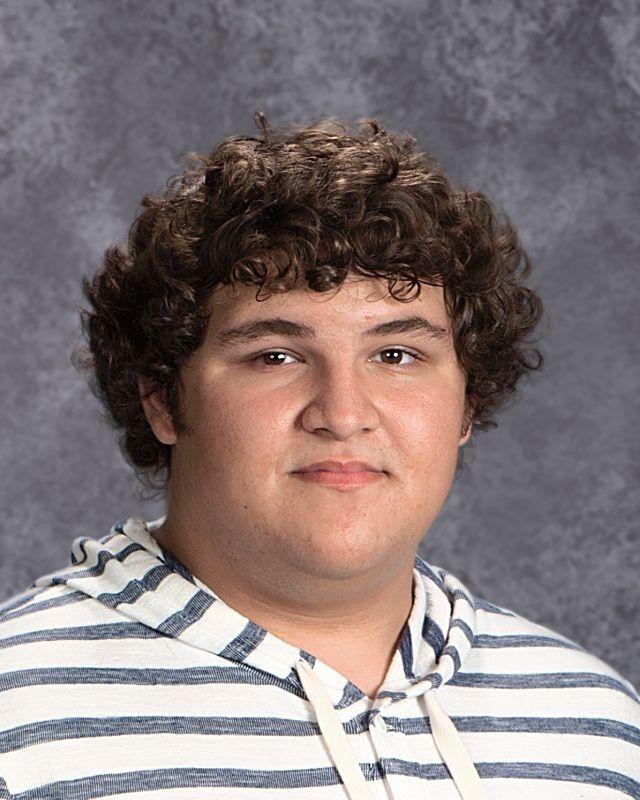 Good evening. My name is Mason Poland. These past few years have flown by too quickly. It feels like yesterday that we were freshman trying to make an impact against the other classes whether it be in Homecoming events or trying to beat out them in sports. Then came our sophomore year, where we even better ourselves against the other classes and even ourselves. Then came our junior year, where we were struck with what seemed like a train at the end of the year. That train was Covid-19 and what a mess it was. All the online classes everyone had to take, not being able to talk or socialize with our friends, and not getting to enjoy sports like baseball or softball. It went like this into what now was our senior year, with football and basketball being pushed back and back until all the sports were crammed into one season. Yet, despite all that has happened to our class we still overcame the odds and made this year an awesome year.
This goes hand in hand to what our science teacher, Mr. Gresk has said plenty of times, which is that "Champions adjust." This is exactly what we did as a class. We did not let the bad ruin nour year. We adjusted. We became champions. So let us continue with that mindset as we proceed into our future lives. Lets adjust to anything we encounter and become the champions that we are. I wish everyone the best of luck as we all go into our new lives. I will miss you all!
Emma Rush, co-valedictorian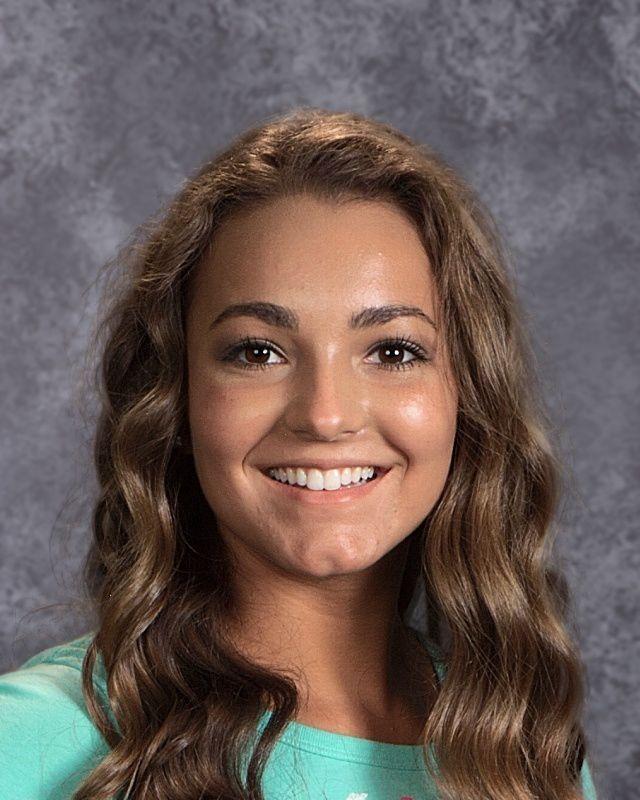 Good evening, I'm Emma Rush, and I'm honored to be one of the 2021 valedictorians. It is such a privilege to be able to have all the amazing teachers, coaches and staff that we do here at Vienna High School. They have inspired me, encouraged me to grow in my faith and prepared me for the future. For this, I thank you all. I also want to thank my mom and dad for always being my biggest fans and loving me no matter what and my baby sister for always making me laugh and being my best friend. I would like to thank all my classmates for the amazing memories and fun we had over the years. An unknown author once said, "Some people come into your life for a moment, a day, or a lifetime. It matters not the time they spent with you but how they impacted your life in that time." Fellow classmates, I encourage you to live each day to the fullest, don't take any day for granted, live without regrets, and trust God to lead you on His path. As we are about to go our separate ways, I want to leave you with this verse of inspiration. Proverbs 3:5-6 says this, "Trust in the Lord with all your heart, and do not lean on your own understanding. In all your ways acknowledge him, and he will make your paths straight." Congratulations class of 2021! It's time for us to go out and leave an impact on this world! Let's make it count!
James 'Cooper' Shanks, co-valedictorian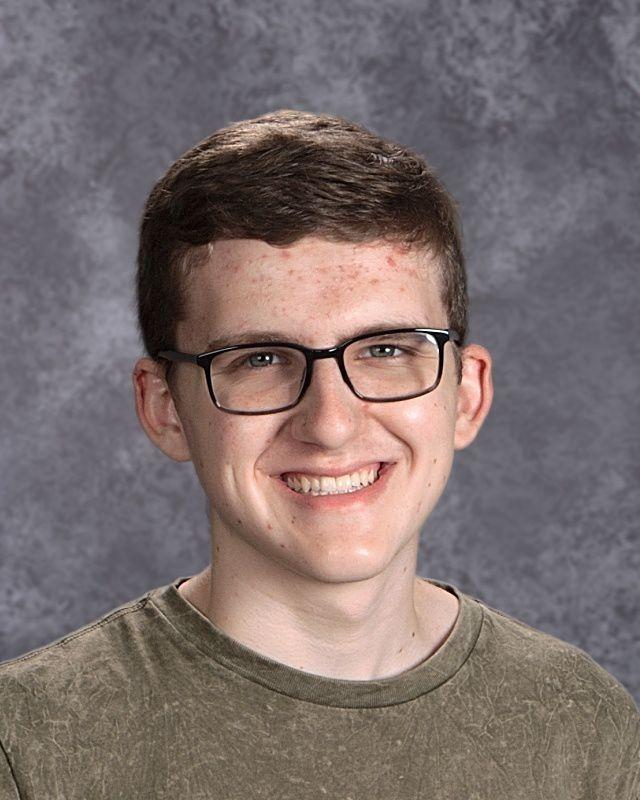 Hello, my name is Cooper Shanks. To start, I would like to thank my family, especially my Mom, my Dad, and my Sister. They have always been my biggest supporters, and role-models I've always been able to look up to. Next, I would like to thank all my wonderful teachers, the people who have been especially challenged this year. Finally, I would like to thank all my wonderful friends. I will cherish the memories that we've all made for years to come.
I thought a lot about what I wanted to say tonight and I decided to say something that can both encompass my high school experience and the future for all of us. What I decided on is simply saying "Be Kind". There is nothing else that I feel can define the class of 2021 better. It always seems like my classmates can show kindness in the darkest of times, especially with the challenges the past year has posed. I have seen this kindness firsthand many times. I can say that I am proud to stand amongst my peers tonight. I would like to end with a quote from the greek fabulist Aesop that states "The level of our success is limited only by our imagination and no act of kindness, however small, is ever wasted." Thank you.
Harmony Womack, co-valedictorian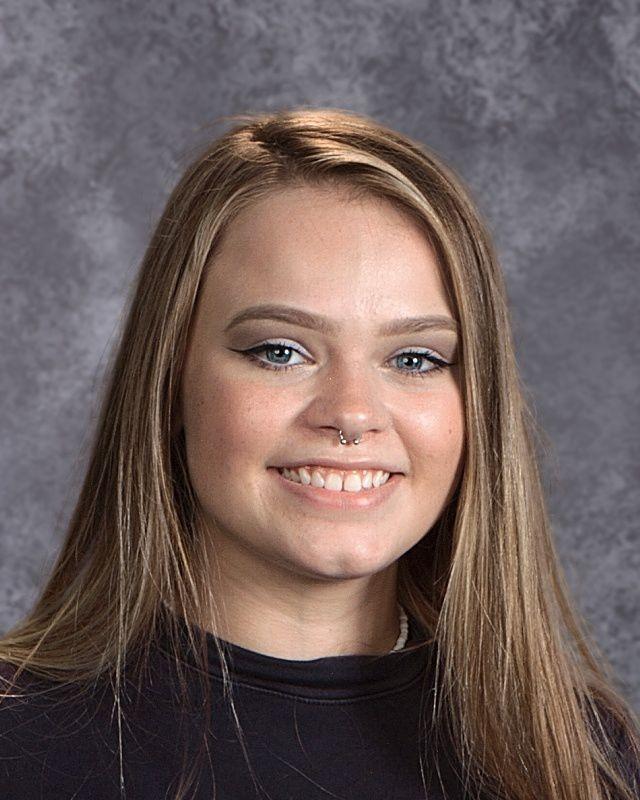 Hello everyone, my name is Harmony Womack and I would like to thank you for coming out tonight. We've had a long four years but it's time to move on with the rest of our lives. Whether you are ready or not. This class has helped me in so many ways. But mostly they have provided an example of good Christians. We have all spent the past couple of years worrying about our futures. Where we are going to college. Where we are going to work. What our plans are for our lives. But the future we should be worried about is our eternal home. And this particular class has helped me make this a priority. I hope we continue to hold strong to this, whatever our earthly future holds for us. So class of 2021, I would like to sincerely thank you for being such an important part of my journey. I wish you all the best of luck in your future endeavors. But remember, never forget where you came from. Thank you.